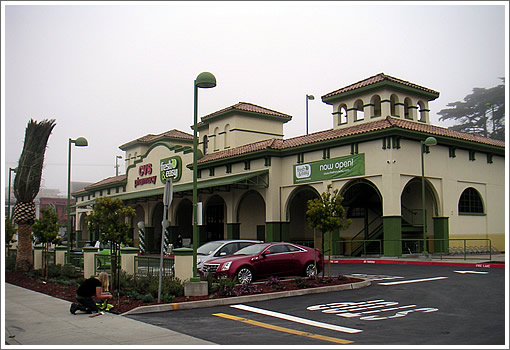 As the Fresh & Easy Buzz correctly reported to expect (and corrected our overly optimistic construction worker's account), San Francisco's first Fresh & Easy opens its doors the corner of Clement and 32nd Avenue this morning at 10am.
The Fresh & Easy at 5800 Third Street is on track for a late August opening. And as was expected, the company has officially inked a lease for the shuttered DeLano's Market location at 1245 South Van Ness in the Mission.
UPDATE: A plugged-in tipster reports that as part of the grand opening weekend, Fresh & Easy will be hosting a free BBQ from 4-6pm this Saturday (6/25).