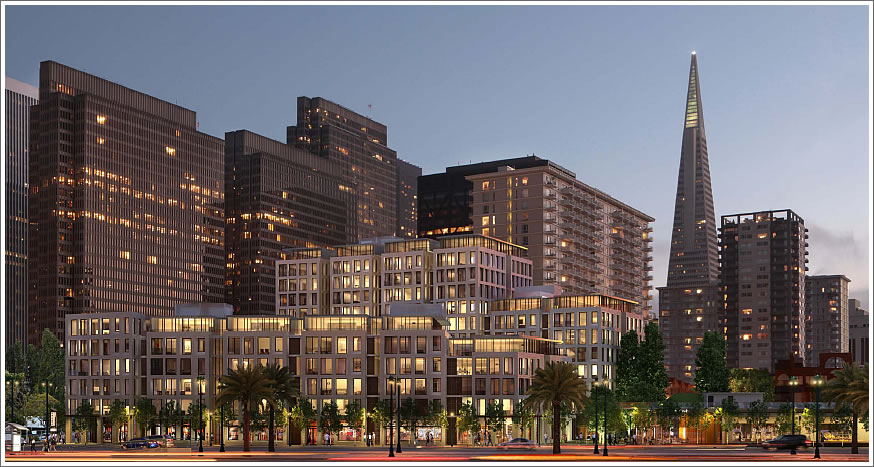 The draft Environmental Impact Report (EIR) for San Francisco Waterfront Partner's proposed 8 Washington Street project is now complete and is scheduled to be presented to the public on July 21.
The proposed project calls for demolition of the existing health club facility and the existing surface parking lot on Seawall Lot 351, and construction of two residential buildings south of the Jackson Street alignment: one along The Embarcadero (four to six stories) and the other along Drumm Street (8 to 12 stories).
The buildings would be connected at their ground floor. Together, the buildings would contain about 165 residential units, 420 underground parking spaces for residents and the public, and ground-floor retail and restaurant space. North of the building, a new publicly accessible open space would be constructed to align with Jackson Street. North of this open space, a new, one-story, fitness center building, two swimming pools, and four tennis courts would be constructed.
The northern end of the site would contain a one-story restaurant building and a publicly accessible open space.
As the site currently appears: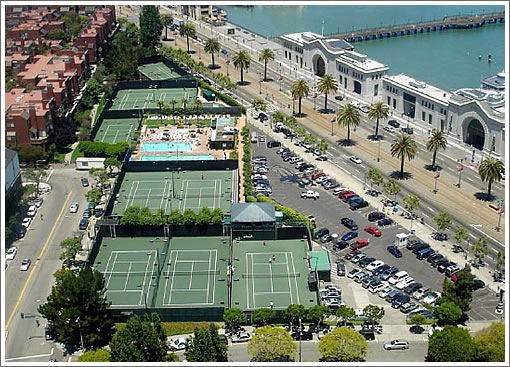 As the site would appear as proposed: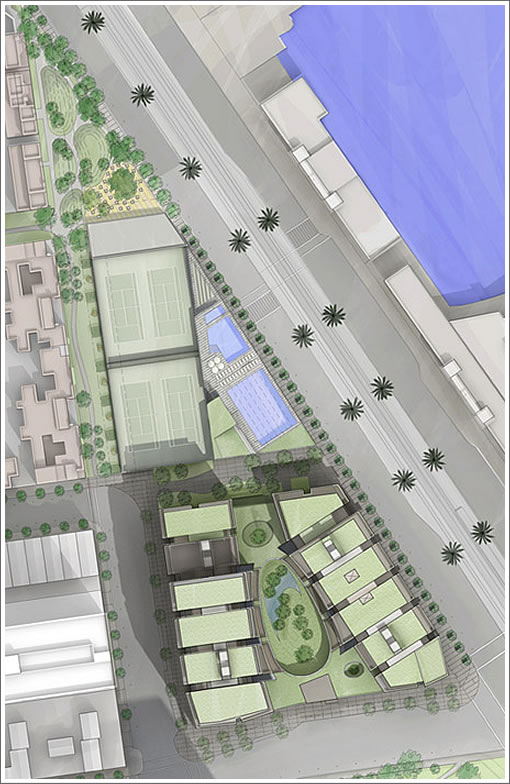 And no, it's not getting built by the time the America's Cup sails into town.