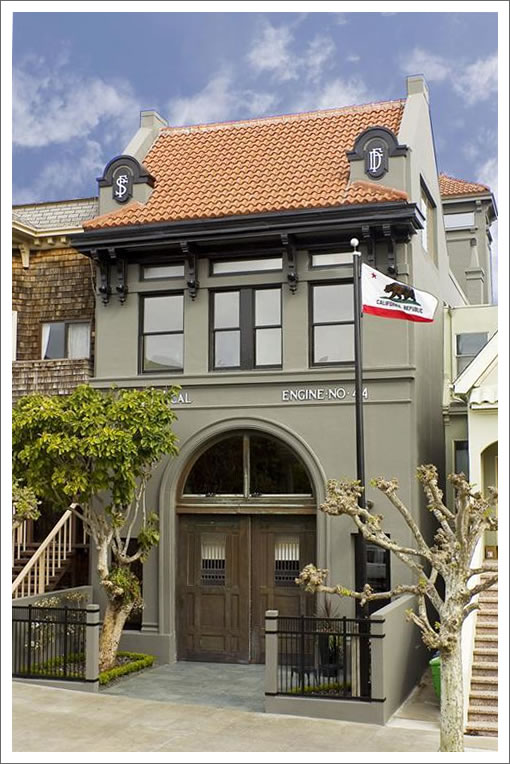 We're not in the habit of mentioning a sale until it has closed. And considering 3816 22nd Street has been in and out of contract before, we should probably wait.
Then again, it appears as though all contingencies have been waived this time around. And the sale of Firehouse 44, which was first listed for sale for $6,375,000 in May of 2008 and currently listed for $4,250,000, is sure to generate a bit of Noe Valley buzz.
Let's hear what you've heard so far and we'll see if we can't fill in the blanks.