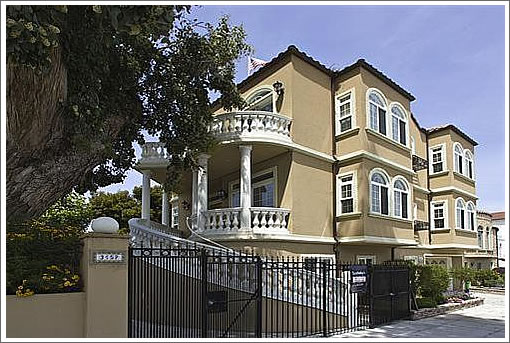 A plugged-in reader pegged it as the place San Francisco Giants Brian Wilson and Barry Zito once rented while we pegged it as the "Marina Mansion" seeking $13,500 a month in rent last year.
Listed for sale at $5,000,000 in 2008 and then $3,695,000 in 2010, 3157 Baker Street is now scheduled to hit the courthouse steps tomorrow afternoon with an opening bid of $2,571,939 for the 3,646 square foot five-bedroom Marina home. Don't forget those cashier's checks.
And no, we never should have doubted our readers who pegged 3159 Baker as San Francisco's Top Chef home. But hey, the two Marina homes are adjacent and owned by the same persons. Well, at least for another day.