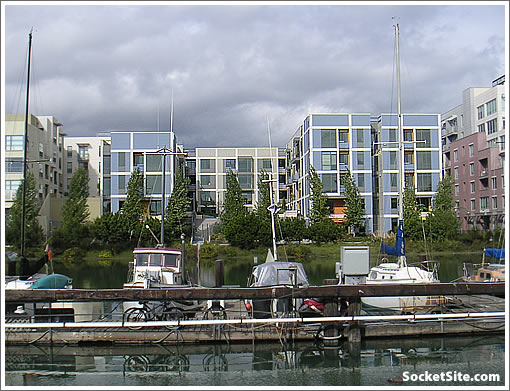 The newest new development on Berry in Mission Bay, the 131 unit Below Market Rate (BMR) Mission Walk (330/335 Berry) is almost ready for occupancy and walkthroughs.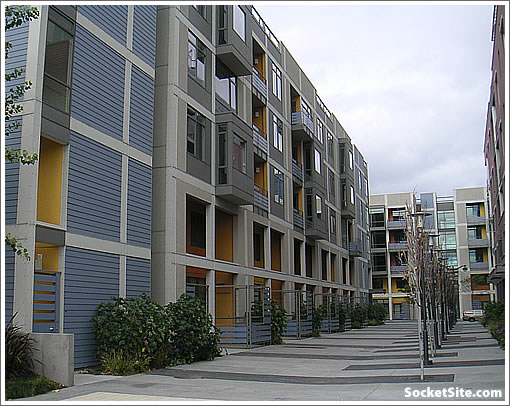 With a lottery which was oversubscribed by a factor of four, unless you applied when we first plugged you in a year ago it's likely too late (see UPDATE below).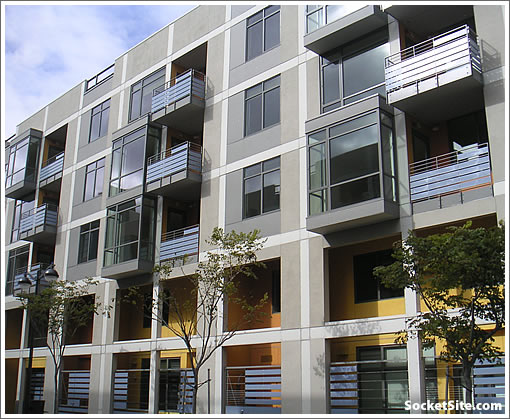 Again, composed of 25 one, 82 two, and 24 three-bedroom units priced from $159,474 to $302,735 for qualified buyers with incomes up to 80%-100% of the area median.
UPDATE (11/12): While the lottery earlier this year attracted four times as many applicants as there are available Mission Walk condos, you might not be out of luck after all. From the folks at BRIDGE Housing Corporation:
Mission Walk is not oversubscribed. As of Nov. 12, more than half of the homes are in contract. From the initial round of applications, some applicants didn't meet the income qualifications, or were unable to secure a mortgage, or there was a mismatch between the applicant's household size and size of available units (for example, a one-person household is not eligible for a two-bedroom unit).

The developer and the SFRA anticipate that a second application round will open up in the next few weeks, primarily for two-bedroom homes. Interested first-time homebuyers should contact 415.495.HOME (4663) or visit http://www.homebricks.com to be placed on the interest list for Mission Walk.
Our apologies for the confusion (and cheers).