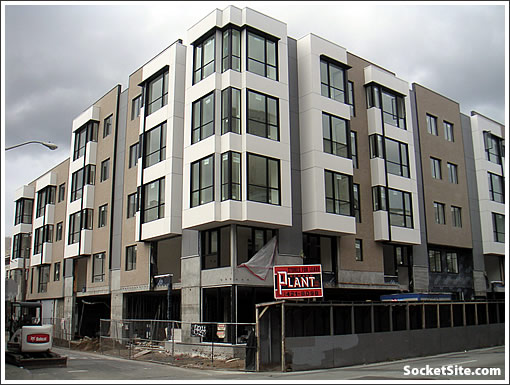 231 Franklin, the mixed-use development (32 residential condos over 6,000+ square feet of retail and 36 parking spaces) at the corner of Hayes has started to strip its scaffolding. They're hoping to be construction complete by the middle of February.
Once again, what was there before: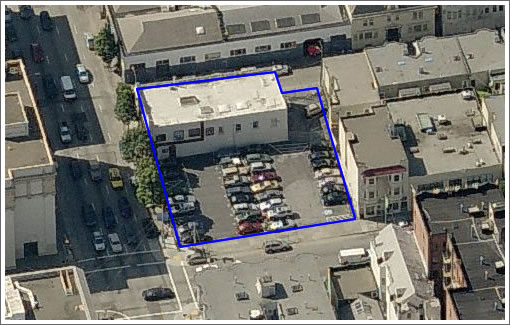 And the pre-reality rendering with hints of retail to be: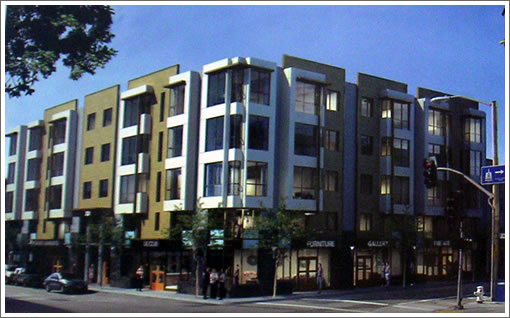 UPDATE: By "hints of retail to be" we weren't being literal in terms of the types of stores, but a plugged-in reader hints at the scoop:
That hint in the rendering for a gallery/furniture store is a bad hint. According to my sources, a "well known" restaurant operator was in negotiation to take the space, and design changes were being made to place the entry in the corner.
Now come on, spill the beans. Or throw us a bone. (Or something else food related.)
∙ Okay, So Maybe Not So Soon For The Corner Of Hayes And Franklin [SocketSite]
∙ 32 Condos Coming "Soon" To The Corner Of Hayes And Franklin [SocketSite]