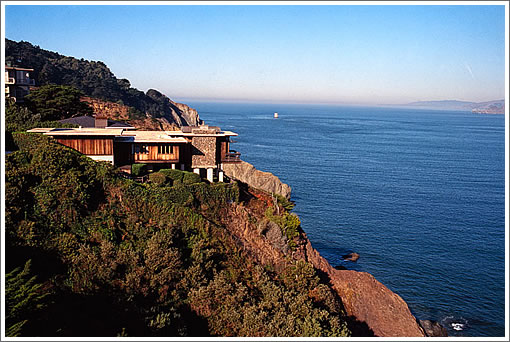 Once again, as a plugged-in reader wrote a little over a year ago:
I know this house and [had] spoken with this owner decades ago. Since 1998 he has put it on the market 11 times, each time with a [high-end/profile] realtor at an improbable price.
As we wrote in February:
Make that twelve. 830 El Camino Del Mar is back on the market asking $15,000,000. And while that's $3,000,000 less than eight months ago, it's also $6,000,000 more than was being asked in 2002.
Reduced to $11,500,000 in April but then withdrawn at the beginning of July, it's another plugged-in reader that notes 830 El Camino Del Mar has been relisted for $11,900,000.
And yes, a new agent and brokerage are leading this thirteenth charge.