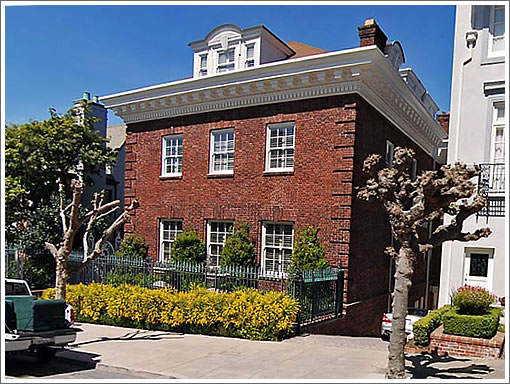 So the pictures aren't particularly fantastic, but the backyard and private amphitheater do sound quite fantastical. From the $17.5 million listing for 3444 Washington:
A welcoming place to entertain, the garden was recently transformed to a level yard by elevating the ground six feet with new retaining walls. A checkerboard pattern of grass with granite cobble stones, and a gravel border was designed to allow for drainage during the rainy season.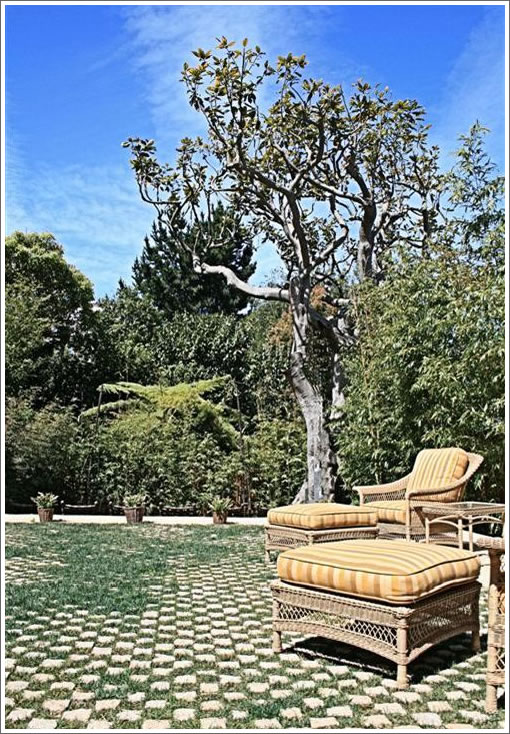 The outdoor amphitheater with seats terraced into the landscape, features a movie screen that hangs between cleverly crafted bronze bamboo poles. The bamboo theme is carried throughout the borders of the yard, up-lit to create a dramatic ambience at night.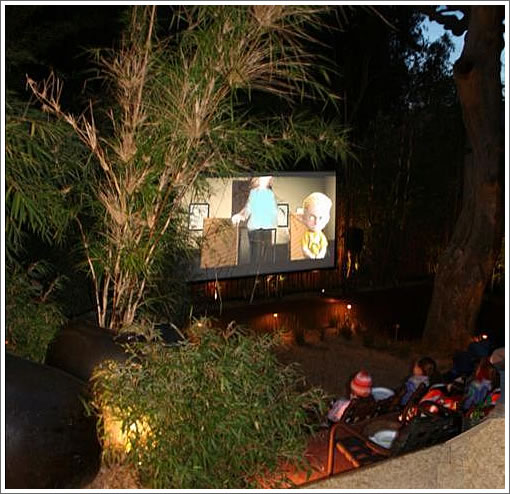 No word on whether or not they also bothered to add any open flames.