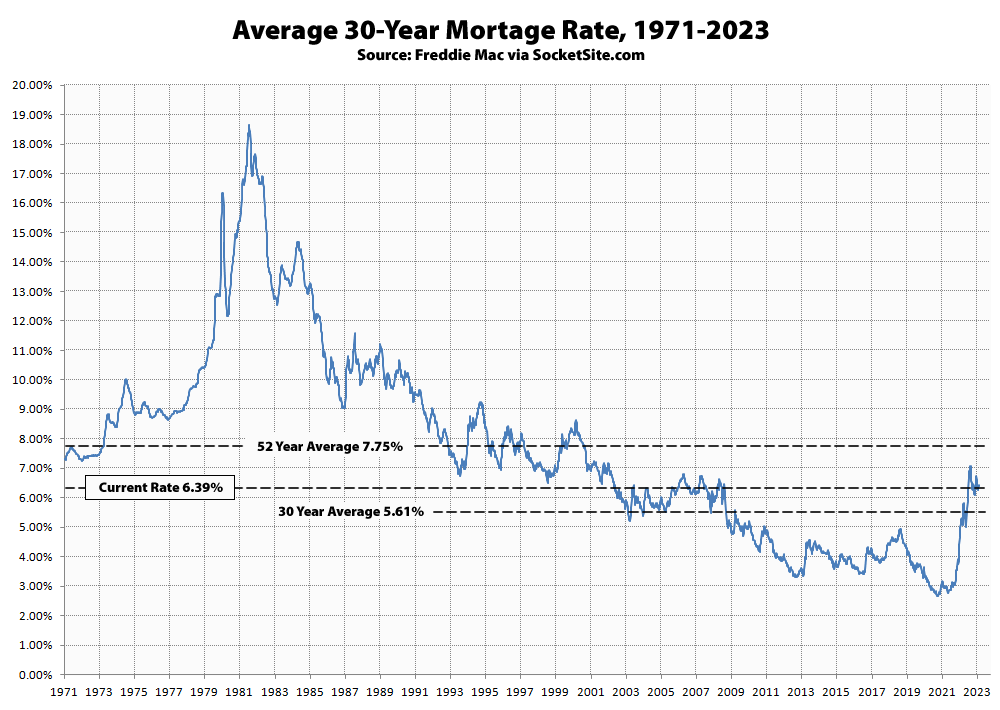 Measured prior to yesterday's quarter point hike by the fed, the average rate for a benchmark 30-year mortgage had inched back down 4 basis points (0.04 percentage point) over the past week to 6.39 percent, offsetting the 4 basis point rise the week prior.
As such, the average 30-year rate was 112 basis points, or 21 percent, higher than at the same time last year over the past week and 374 basis points, or over 140 percent, higher than its all-time low of 2.65 percent in early 2021, but still 136 basis points below its long-term average of 7.75 percent.
And with yesterday's hike having been projected and effectively priced-in, and the fed hinting that they're done hiking rates, the yield on the 10-year treasury has since dropped around 20 basis points, which should translated into slightly lower mortgage rates over the next week as well, but with a muted impact on jumbo rates, as banks continue to tighten lending standards and narrow the average spread between jumbo and conforming loans, and the possibility of an easing by the fed now projected to be at least a few months away.