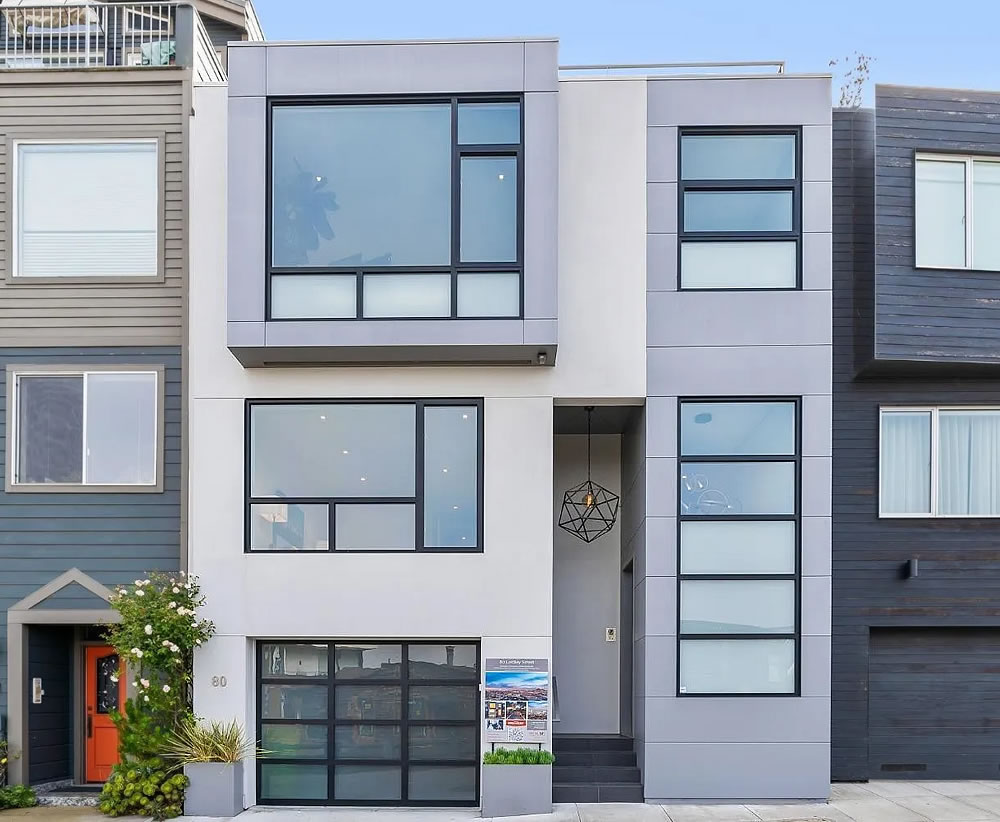 When the contemporary 5-bedroom home at 80 Laidley Street sold for $5.4 million in mid-2017, it was the first Glen Park home to break the $5 million mark, prior to "Laidley Heights" having hit its marketing stride.
"Developed with the singular goal of creating an architecturally significant home oriented around breathtaking views and an unparalleled indoor/outdoor connection," the roughly 4,700-square-foot home at 80 Laidley returned to the market priced at $6.995 million last year, a sale at which would have represented total appreciation of 29.5 percent over 5.3 years or 5.0 percent per year.
Reduced to $6.495 million after a month on the market and then to $5.995 million last month, the resale of 80 Laidley Street has just closed escrow with a contract price of $5.8 million, representing net appreciation of just 7.4 percent since the second quarter of 2017 on an apples-to-apples basis or roughly 1.2 percent per year, on a straight-line basis, for the high-end home.
And yes, the widely misreported index for "San Francisco" home values is "still up 37 percent!" over the same period of time, net of a 16 percent drop from last May to February of this year.