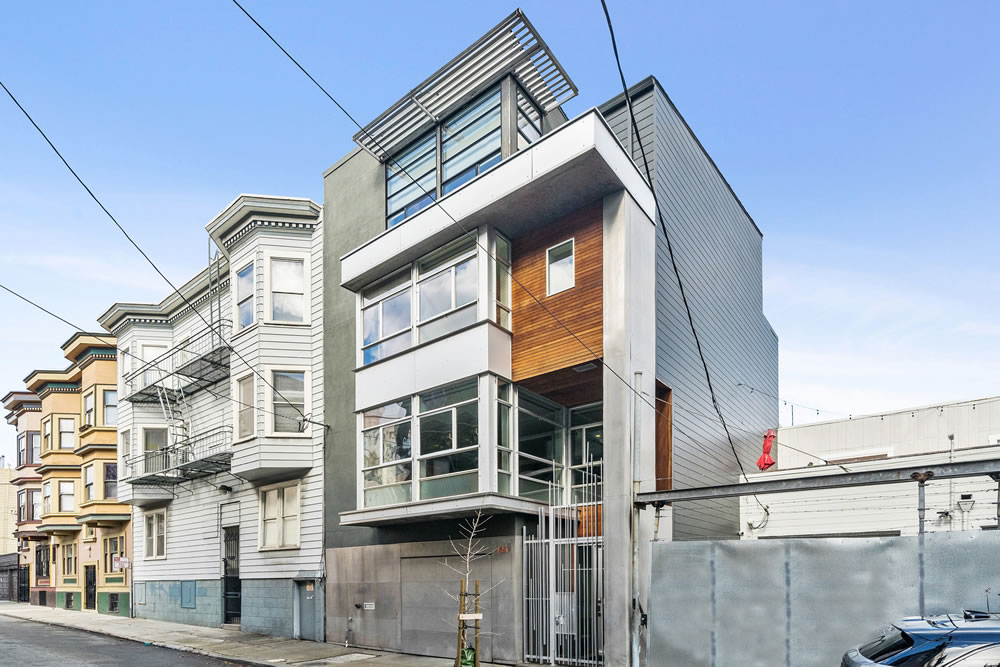 Purchased as new for $1.775 million in May of 2010, which was below asking and near the bottom on the Great Recession era market, the 2,800-square-foot "modern Hayes Valley sanctuary" at 124 Lily Street, re-sold for $3.25 million in February of 2017, representing total appreciation of over 80 percent, or 9.3 percent per year, despite the "architectural masterpiece" having been "used" over that seven year hold, which happens when the market is actually appreciating.
Yesterday, 124 Lilly Street returned to the market priced at $3.595 million, a sale at which would represent total appreciation of just over 10 percent since the first quarter of 2017 on an apples-to-apples basis for the single-family home "in the heart of one of the most vibrant SF villages" or roughly 1.7 percent per year.
If you think you know the market for modern Hayes Valley homes, now's the time to tell. Keep in mind that the frequently misreported Case-Shiller index for "San Francisco" home values is "still up 42 percent" over the same period of time but trending down rather fast.