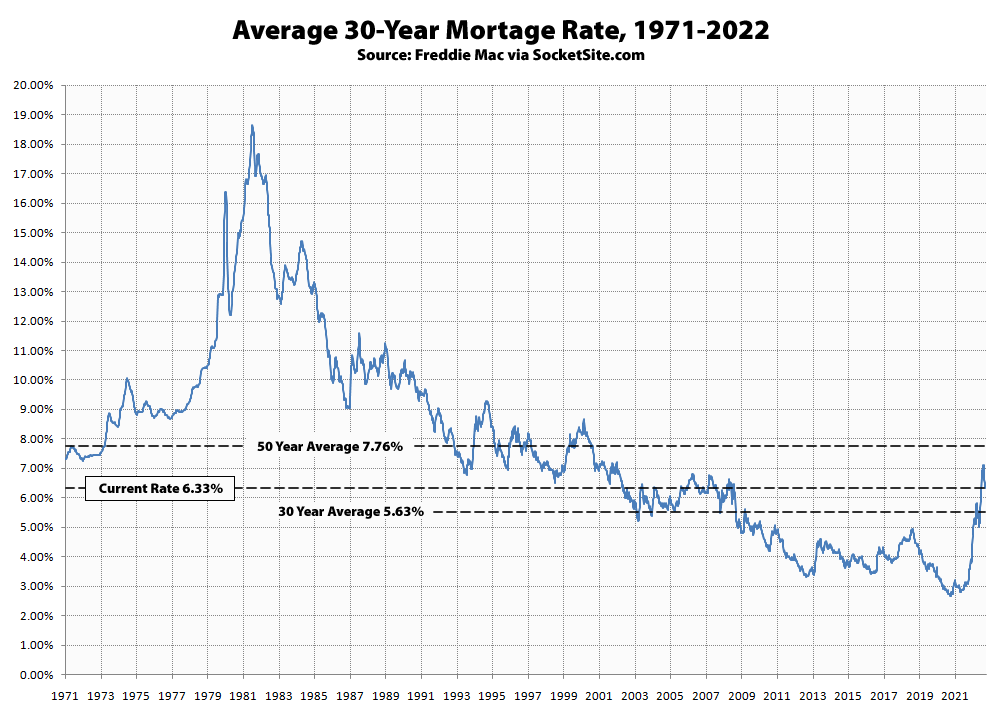 As expected, the average rate for a benchmark 30-year mortgage dropped another 16 basis points (0.16 percentage points) over the past week to 6.33 percent but remains over twice as high as it was at the same time last year and 139 percent higher than last year's all-time low of 2.65 percent.
At the same time, the probability of a 50 basis point rate hike by the Fed next week is holding at 100 percent, with an 85 percent chance that the federal funds rate will be 100 basis point higher than today within the next three months.
And while the benchmark 30-year rate has dropped 75 basis points over the past month, from over 7 percent in November, "homebuyer sentiment remains low with no major positive reaction in purchase demand to these lower rates," to quote Freddie Mac.