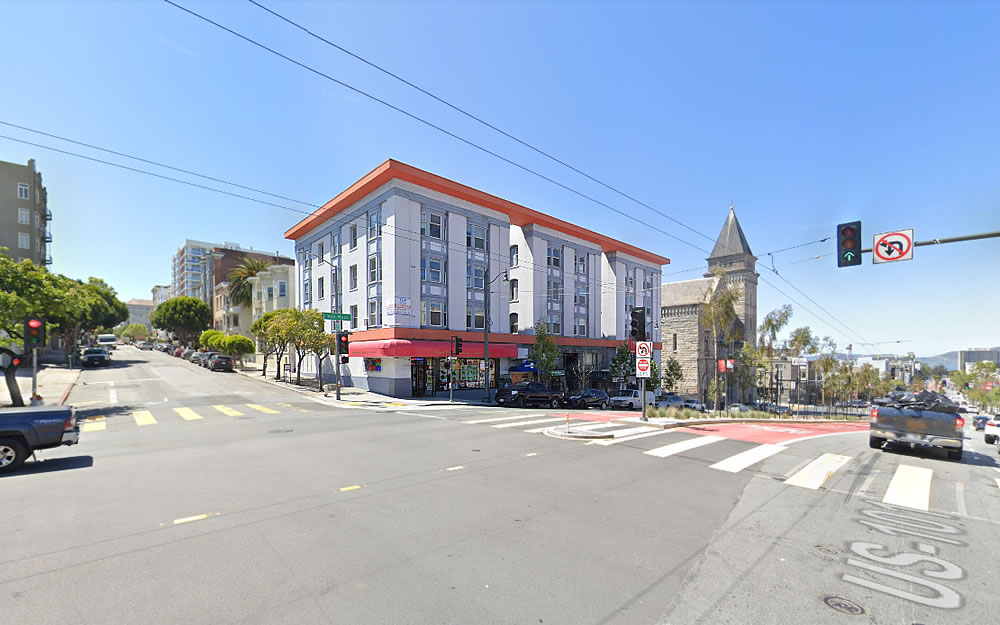 As we outlined last year, plans to redevelop the 5-story building on the northwest corner of Van Ness and Pacific Avenues were on the boards, plans which would have converted the building from a collective of office suites into 32 residential condos, with 4,250 square feet of ground floor restaurant/café space and off-street parking for 32 bikes but no cars.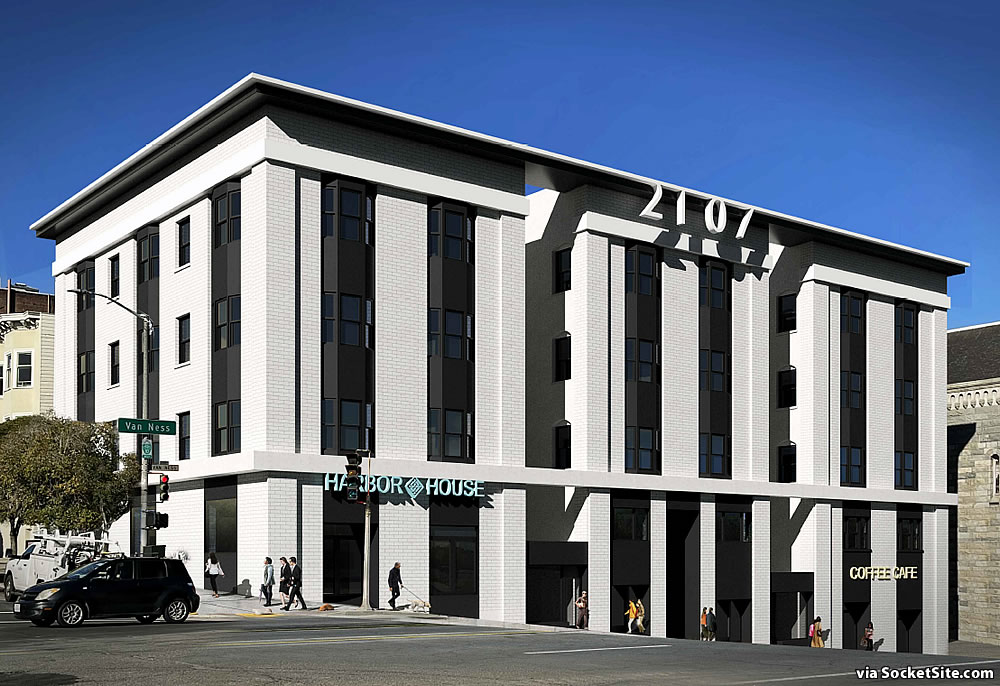 Since refined to yield 30 residential units, either condos or rental units, with one (1) studio, 16 one-bedrooms and 13 twos, along with 1,600 square feet of common open space on the building's roof and 4,250 square feet of ground floor restaurant/café space, a formal application to entitle the redevelopment is now in the hands of Planning.
All that being said, an application to proactively secure a permit for the redevelopment, assuming it's entitled, has yet to be filed. And the existing building, which was on the market and positioned as a "future development opportunity" with a $13 million list price last year, doesn't appear to have been acquired by a redeveloper, at least not yet, and the odds of entitlements being banked are on the rise.  We'll keep you posted and plugged-in.