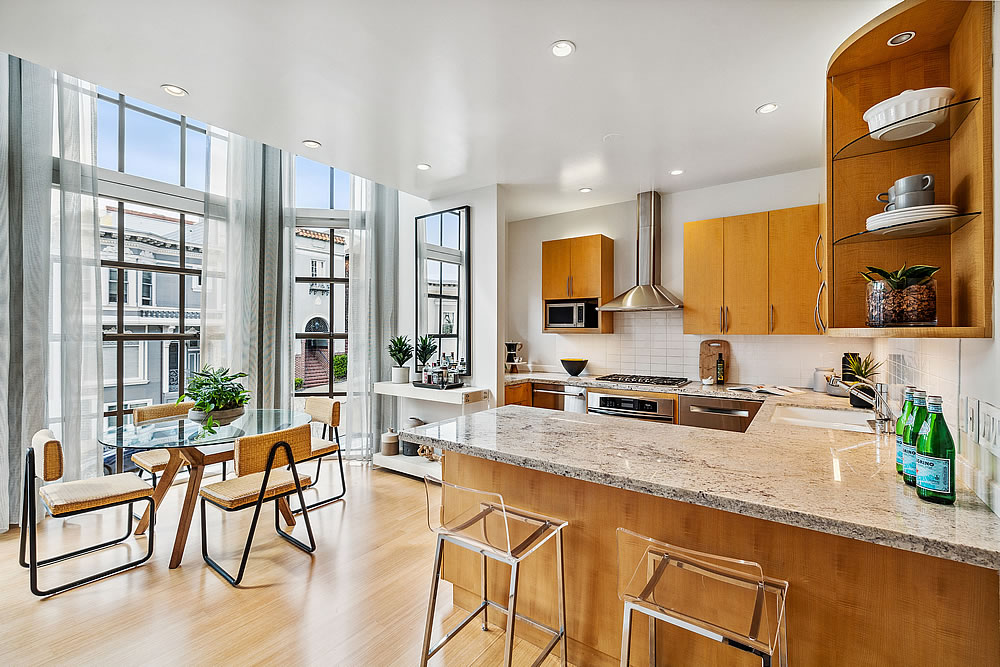 Purchased for $1.785 million in May of 2016, the two-bedroom, townhome-style condo #B at 1902 Lyon Street, "perfectly situated on a tree lined street in Pacific Heights," returned to the market listed for $1.895 million this past September, a sale at which would have represented total appreciation of just 6.2 percent from the second quarter of 2016.
The nearly 1,500-square-foot unit is "flooded with natural light" from western and eastern exposures, along with multiple skylights and a dramatic kitchen/dining area with a wall of windows and remote controlled shades.
And having been reduced to $1.75 million last month, the re-sale of 1902 Lyon Street #B has now closed escrow with a contract priced of $1,712,500 or 4.1 percent below its value in 2016 on an apples-to-apples basis. The widely misreported Case-Shiller Index for "San Francisco" condo values is up 22 percent over the same period of time but is dropping and rather rapidly.