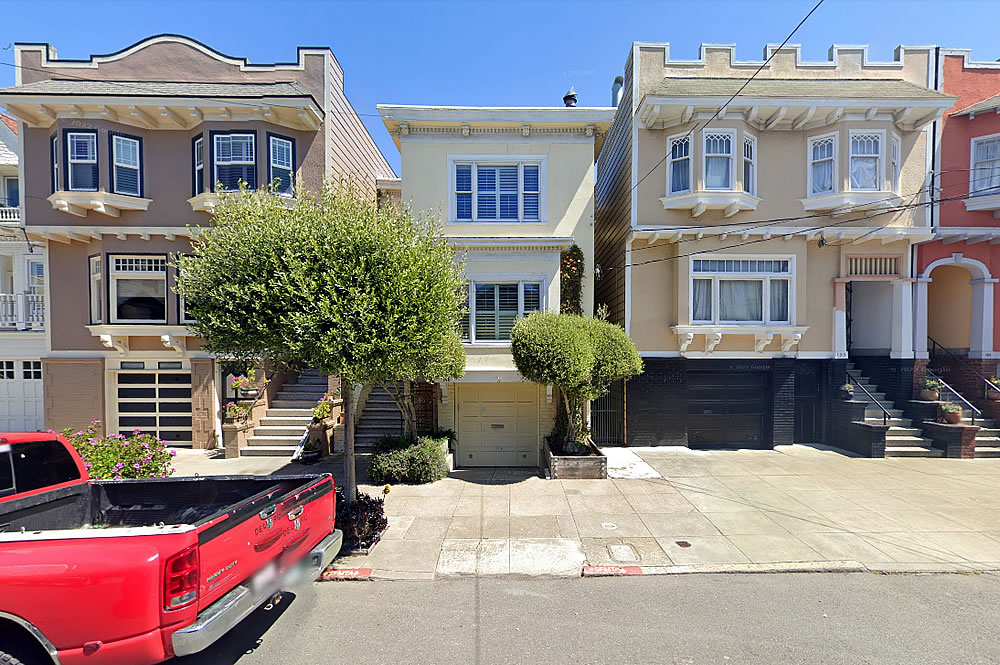 Purchased by a trust tied to a mid-sized developer for $2.555 million this past July, a permit for some relatively minor foundation work, along with the addition of a new structural beam and piers, to the single-family home at 146 23rd Avenue was issued a few weeks ago.
An anonymous complaint was subsequently filed, likely by a meddling neighbor, accusing the contractor working on the home of having exceeded the scope of the approved permit and plans and working "in a dangerous manner."
In response the aforementioned complaint, a District Inspector met with the contractor and project architect on site to review the permit, plans and work to date. And based upon the on-site meeting, it "seemed" as though the approved plans were being followed.
Upon further inspection, however, it was determined that the scope of work had, in fact, been misrepresented on the approved plans, with an unapproved excavation, to increase head room for the ground floor of the home and expand the living area, having undermined the foundation of a neighboring property. The impacted neighbor has now been notified that "approximately 20′ of your foundation has [possibly been undermined]" and the permit has been suspended, a suspension which has been appealed. Damn those meddling neighbors and their pesky complaints.