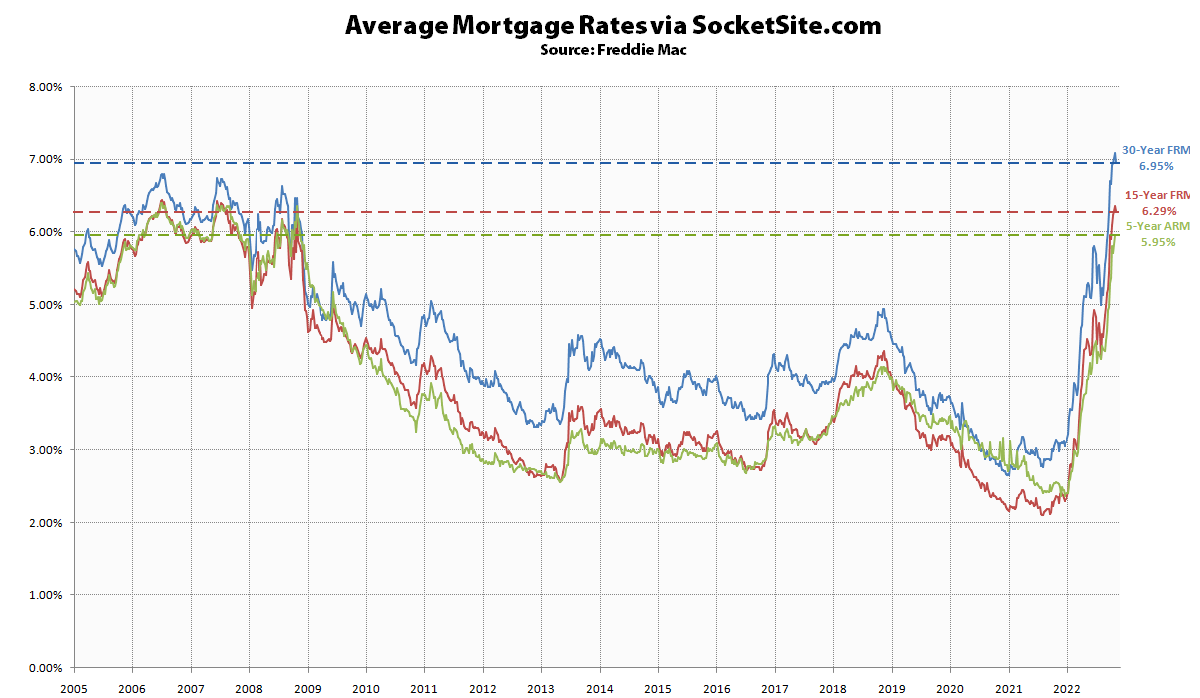 The average rate for a benchmark 30-year mortgage ticked down 13 basis points over the past week to 6.95 percent, slipping back under 7 percent but still 125 percent higher than at the same time last year, over 160 percent higher than last year's all-time low, and below its long-term average of 7.76 percent.
At the same time, the average rate for a 5-year adjustable rate mortgage (ARM) was effectively unchanged, slipping a (1) basis point to 5.95 percent, which is 134 percent higher than at the same time last year and over double the average 30-year rate on offer early last year as well.
The above average rates were compiled prior to yesterday's three-quarter point rate hike by the Fed, however, and while the majority of yesterday's hike appears to have been priced in to yesterday's rates, the 10-year treasury rate, which forms the foundation for the benchmark 30-year mortgage rate, has since ticked up 15 basis points, which should push the average 30-year mortgage rate back over 7 percent next week.  We'll keep you posted and plugged-in.