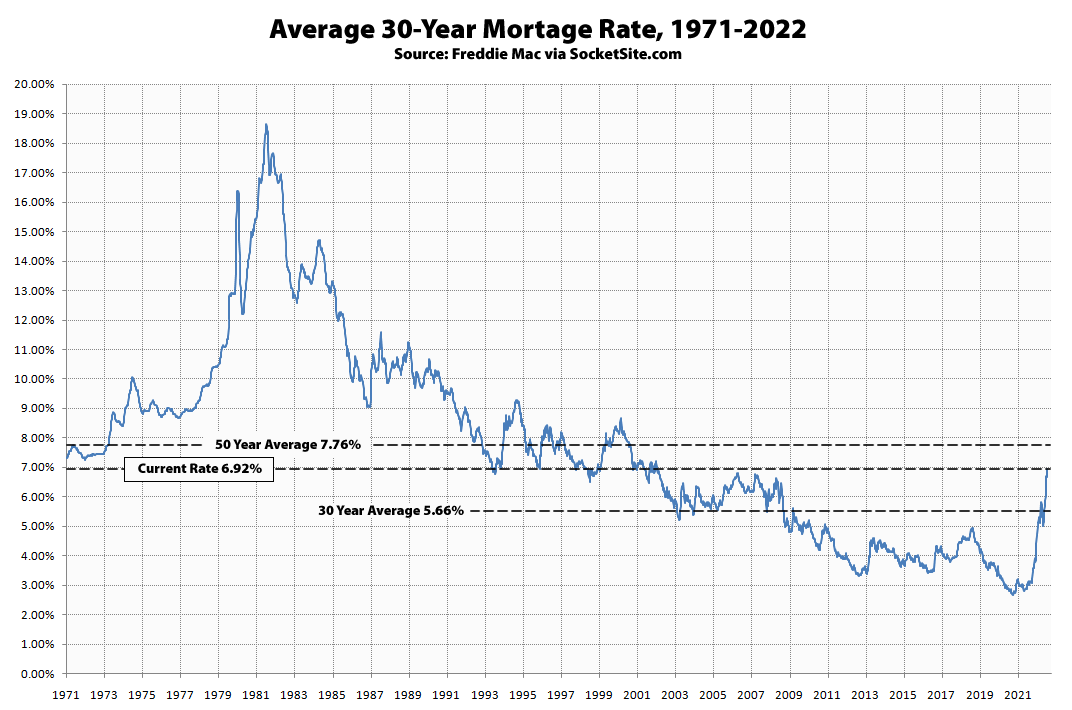 The average rate for a benchmark 30-year mortgage jumped another 26 basis points (0.26 percentage points) over the past week to 6.92 percent, an average rate which is now 128 percent higher than at the same time last year, 165 percent above last year's all-time low, and the highest average 30-year rate since April of 2002 but still below its long-term average of 7.76 percent.
At the same time, the average rate for a 5-year adjustable rate mortgage (ARM) has jumped another 45 basis points to 5.81 percent, which is not only 128 percent higher than at the same time last year but over double the average 30-year rate on offer early last year, with the probability of the Fed raising rates by at least another full percentage point (100 basis points) by the end of the year holding at 100 percent.
As we outlined at the end of last year, multiple rate hikes this year "should translate into higher mortgage rates, less purchasing power for buyers and downward pressure on home values," none of which should catch any plugged-in readers by surprise.
We'll keep you posted and plugged-in.