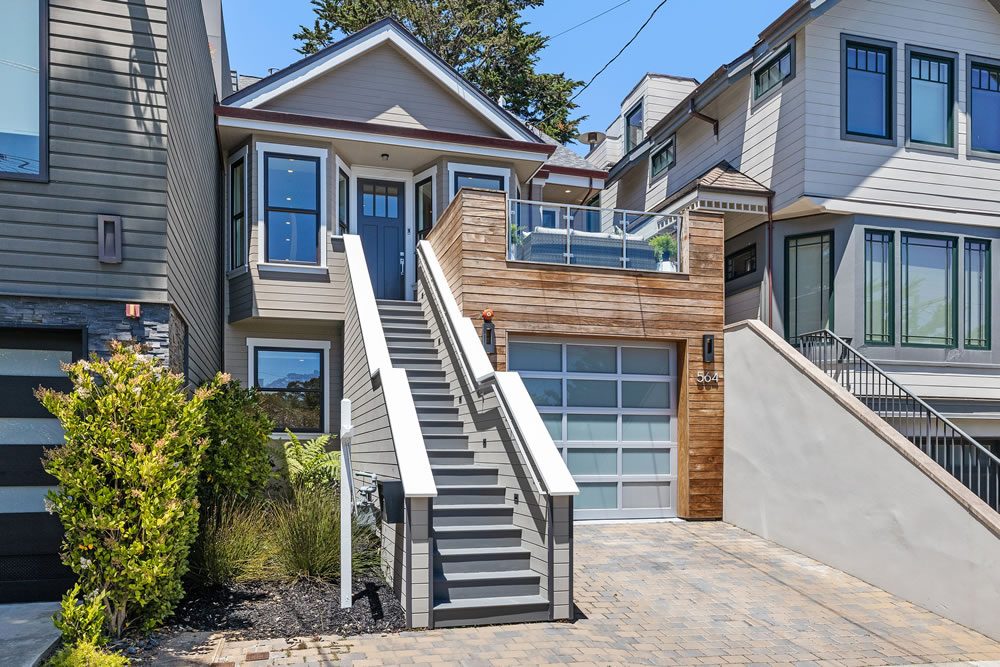 Purchased for $2.935 million in October of 2017, the 3,000-square-foot home at 564 Valley Street, a modern four-bedroom, open plan home with a two-car garage, multiple open spaces, including a terraced backyard, and a showcase primary suite spread across the home's top floor, returned to the market priced at $3.695 million this past June.
The re-sale of 564 Valley has now closed escrow with a reported contract price of $3.75 million, which was 1.5 percent "over asking" and 27.8 percent above its sale price in the fourth quarter of 2017, representing average annual appreciation of 5.2 percent per year over the past five years on a straight line basis.
At the same time, the widely misrepresented Case-Shiller index for single-family home values in "San Francisco" is up 59 percent since October of 2017.