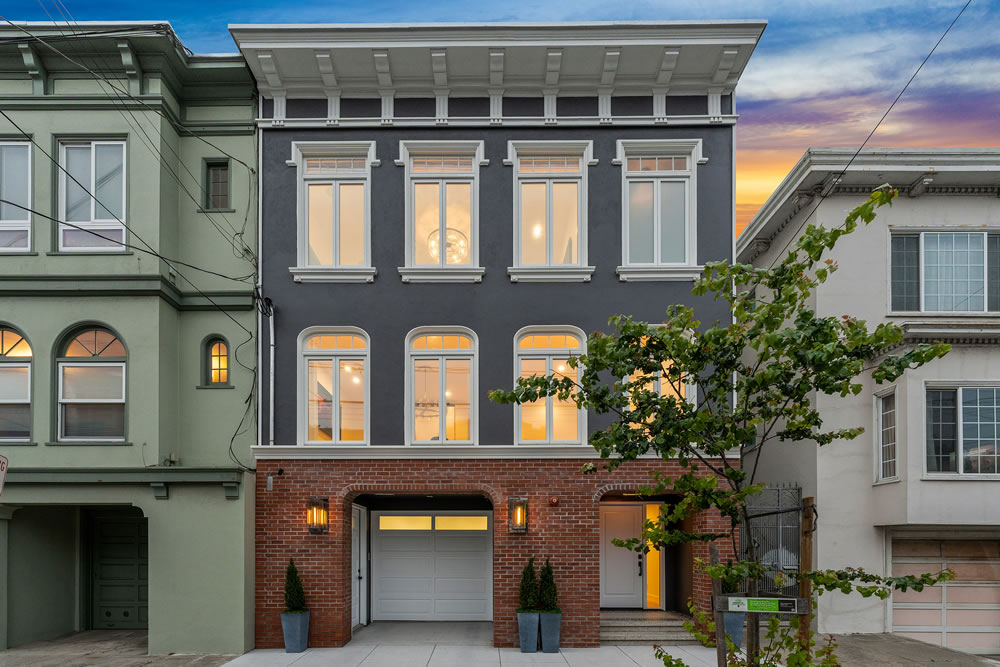 Purchased as a two-unit building with a "bonus room" on the ground floor for $2.7 million in November of 2017, permits to remodel and expand the Lake District property at 230 24th Avenue were secured in 2019 and the redeveloped building returned to the market last week, listed as a 5,390-square-foot, five-bedroom single-family home for $5.995 million, showcasing "stunning architectural details and top of the line finishes that will dazzle even the most discriminating buyers," with "high-end everything [and] no expense or modern detail spared."
The aforementioned finishes and details include a "stunning 3-story floating main staircase" that now internally connects the building's top three floors, as does a new elevator, from the office and roof deck access on the home's fourth floor, to the spacious "spa like master suite" on the home's third floor, to the home's open second floor, a main floor which is now connected via another open staircase to the ground floor which opens to the home's "lux back yard," complete with a gas fire pit, built-in grill and wood burning pizza oven.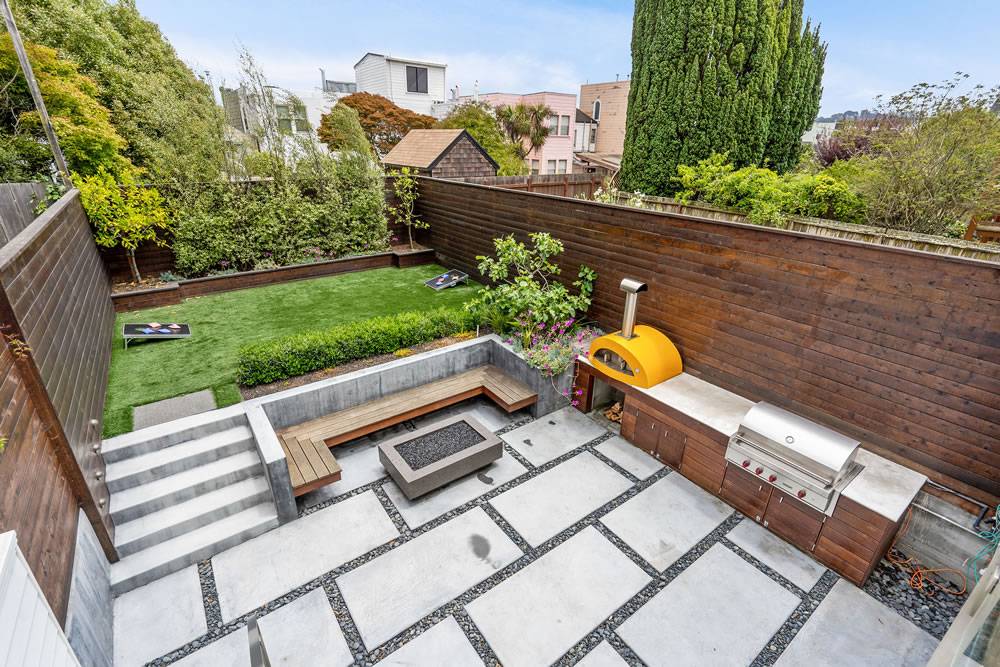 What does appear to have spared, however, was an approved dwelling unit merger (DUM) for the property, which was classified as a three-unit building, with two full-floor flats and a lower-level in-law unit at the time of purchase.  And yesterday, a formal investigation was opened by the City, the outcome of which could be rather problematic and costly. We'll keep you posted and plugged-in.