While plans to raze the shuttered Schwarz/Home/Engelhart sausage outlet at 1726-1730 Mission Street and develop a six-story building upon the Mission District site were approved back in 2017, and building permits for the project were approved and issued the next year, the ground has yet to be broken.
As designed by Natoma Architects, the modern development would yield 40 condos, a mix of 20 one-bedrooms and 20 twos, over 2,250 square feet of production, distribution and repair (PDR) space and a garage for 22 triple-stacked cars and 62 bikes.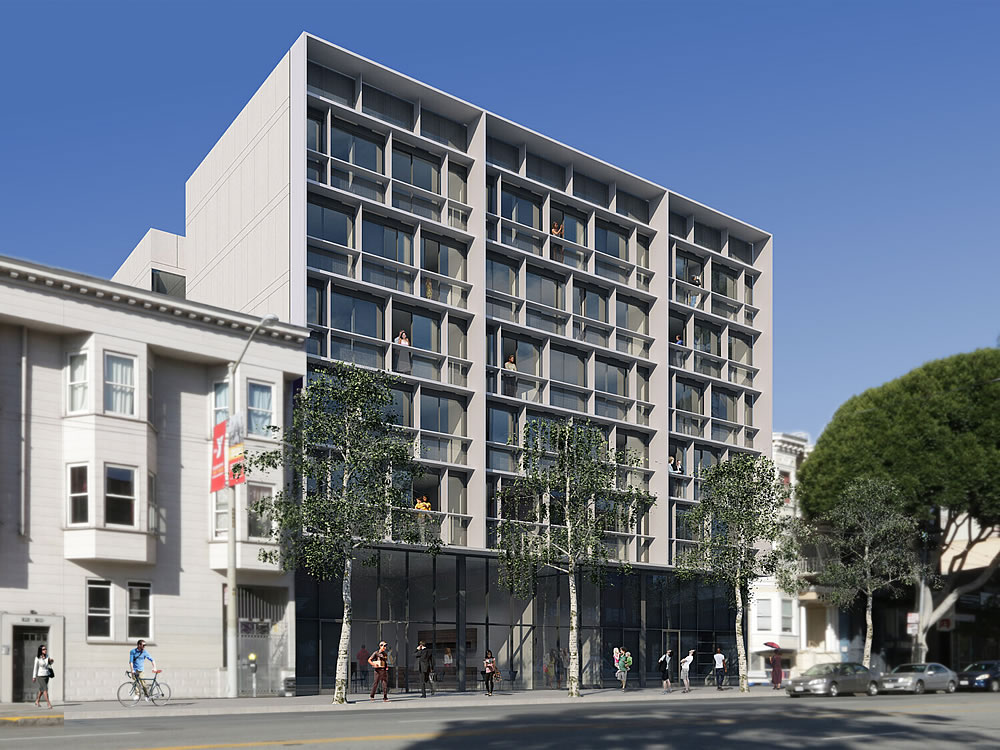 And the parcel, which was acquired for $4.3 million back in 2014 and subsequently entitled over the next few years, and then held for a few more, is now on the market with a $7.349 million price tag and a plan check in progress. We'll keep you posted and plugged-in.