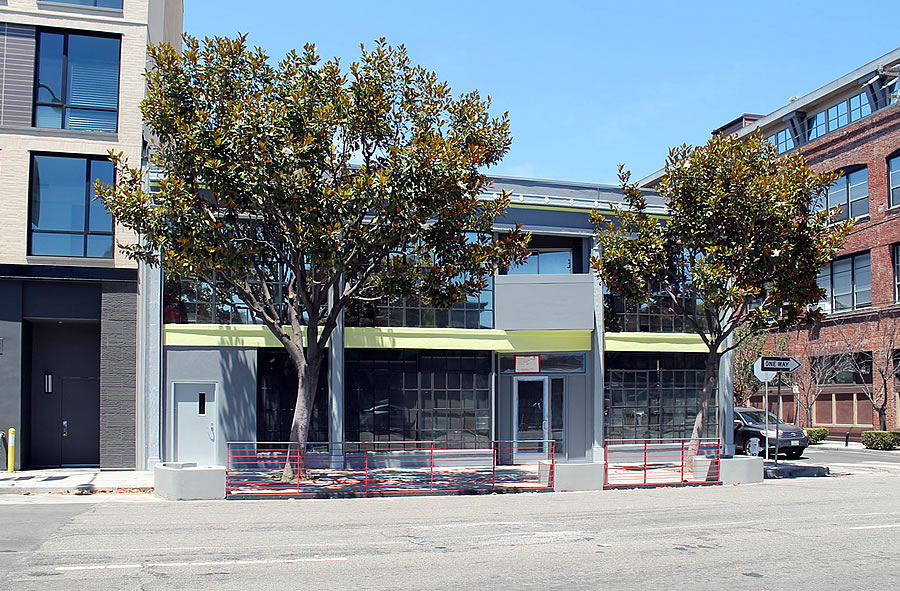 Purchased for $4.6 million in February of 2018 and then remodeled to yield four office suites over an open 4,000-square-foot retail space, with four new bathrooms and a newly poured slab floor, the two-story Western SoMa building at the corner of Folsom and Langton Streets, which was home to the BrainWash cafe and laundromat for nearly three decades, returned to the market with a $6.088 million price tag, positioned as an "Investment / Development Site," four years ago but failed to trade.
Further remodeled and improved, with built-in kitchenettes and coffee bars, custom work stations, and new lighting and finishes, including swings, 1126 Folsom Street returned to the market last year with a $5.75 million price tag, an asking price which is now down to $5.55 million.
As we first reported back in 2018, the 4,000-square-foot parcel upon which the 1122-1126 Folsom Street building currently sits is zoned for development up to 65 feet in height, not including any bonuses, the highest height to which the adjacent new development at 99 Rausch, which was fingered for the demise of BrainWash, rose.