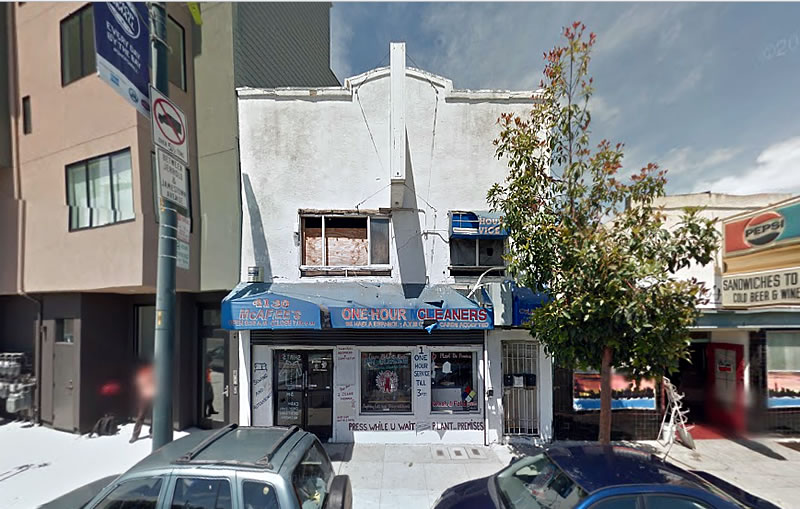 Acquired for $1,075,000 in the second quarter of 2018, with plans for a skinny six-story, seven-unit building to rise on the site having been drawn, the fire-damaged McAfee's One Hour Martinizing building at 4128 Third Street then re-sold at loss for $906,500 in June of 2019.
Permits to clear the site were subsequently secured in July of 2020, along with building permits for the six-unit development to rise. And while the former building on the site has since been demised, re-development has yet to occur and the permitted project returned to the market listed for $1.7 million six months ago, a price which was reduced to $1.6 million in May, to $1.55 million in June and is now down to $1.5 million.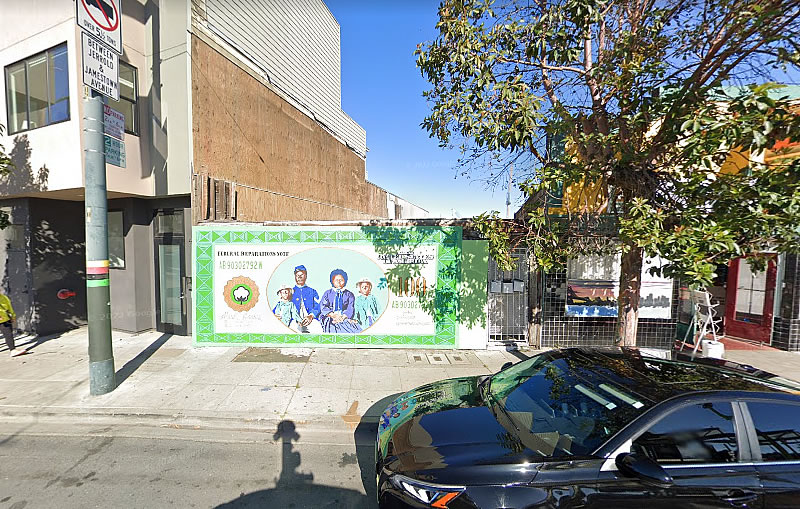 And yes, the creative, but likely costly, solution for including four off-street parking spaces within the envelope of the new development appears to have been eliminated from the plans, as permitted and newly rendered below.