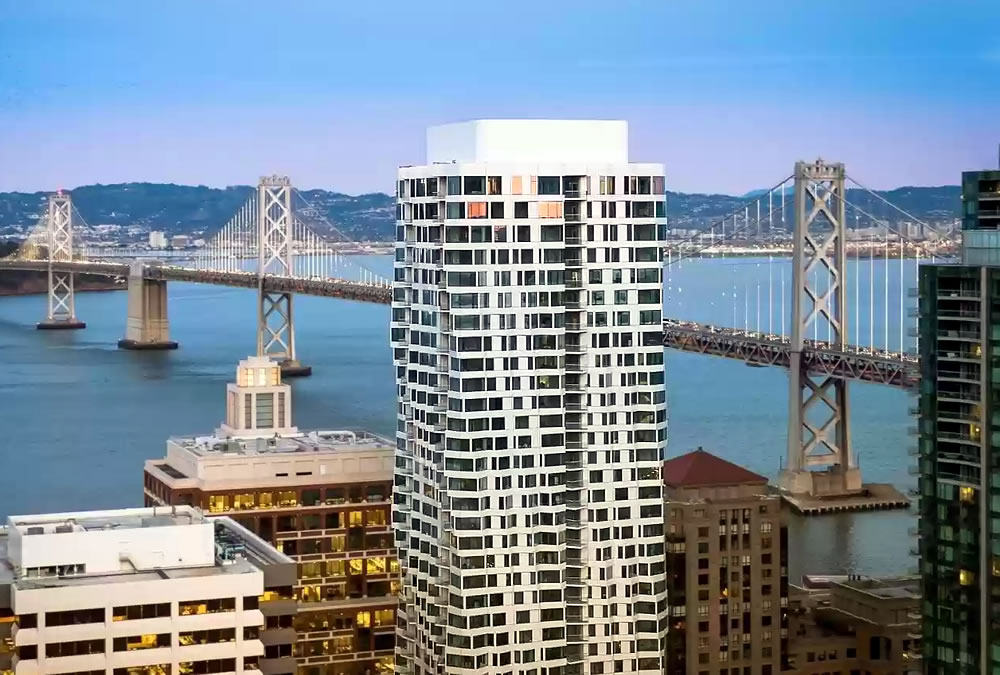 Priced at $1.93 million, or $1,596 per square foot, in September of 2019, the listing for the brand new two-bedroom, two-bath unit #24C with southwest corner views in the twisty MIRA tower at 280 Spear Street was removed from the MLS in January of 2020.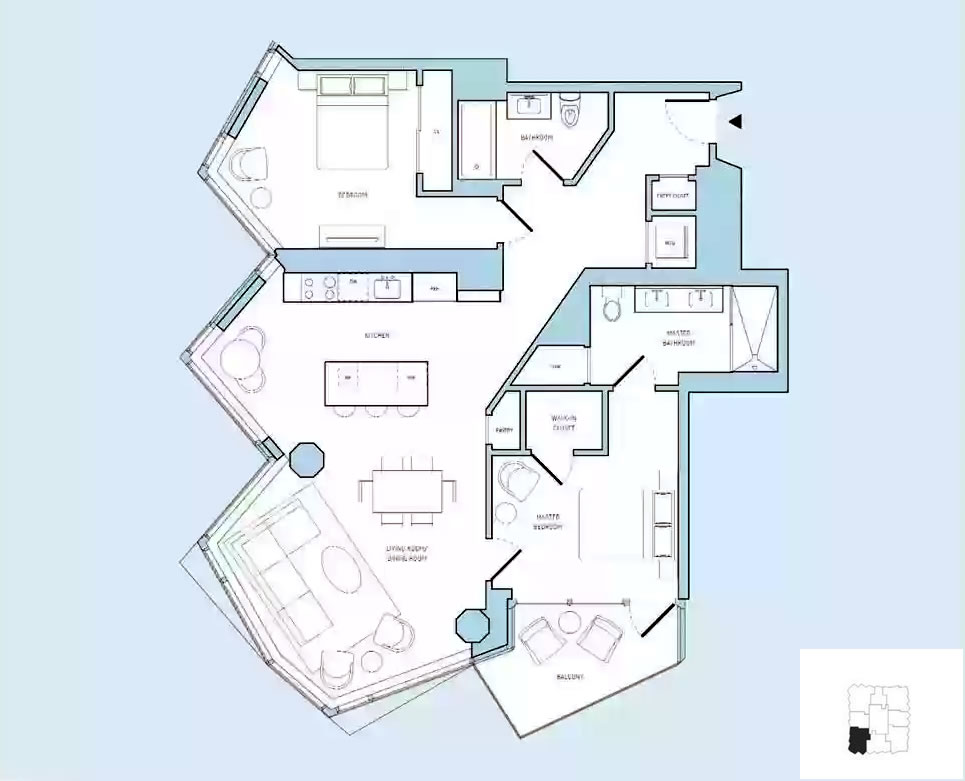 Listed anew for $1.835 million this past March, the sale of 280 Spear Street #24C has now closed escrow with a contract price of $1.74 million or $1,466 per square foot.
And while $1,466 per square foot certainly isn't cheap, it's 9.8 percent or $190,000 cheaper than the pre-pandemic pricing for the new condo, with other units in the building, which were priced relative to each other, having been "adjusted" as well.