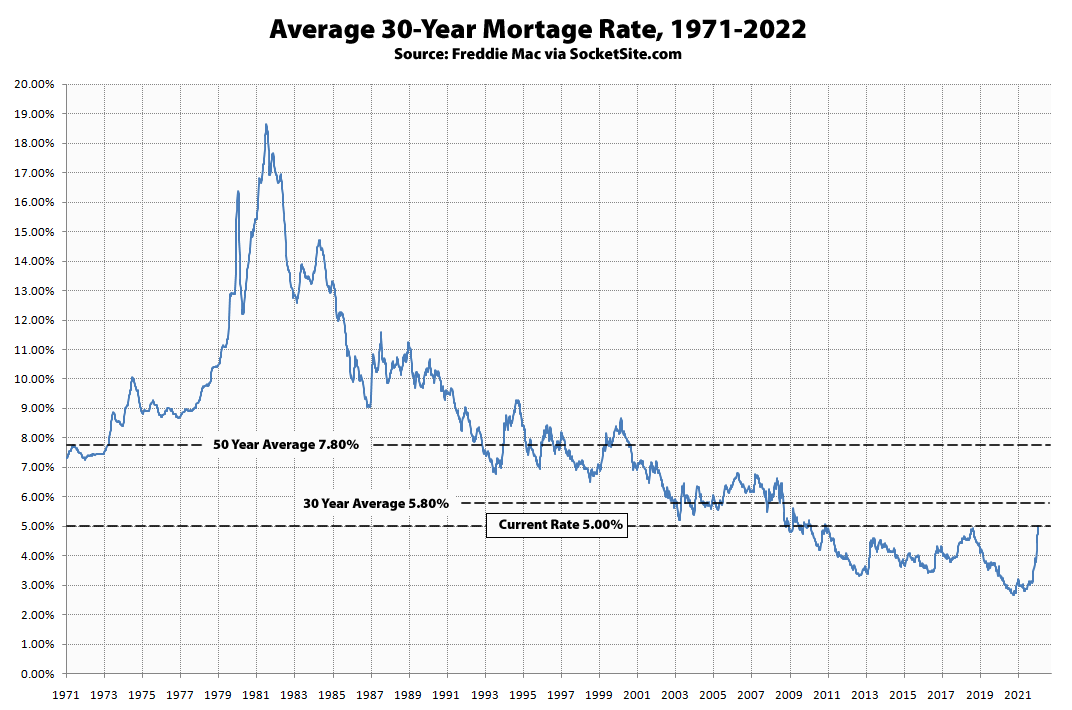 The average rate for a benchmark 30-year mortgage jumped another 28 basis points (0.28 percentage points) over the past week to 5.00 percent, which is 196 basis points and over 60 percent higher than at the same time last year, over two (2) full percentage points higher than in January of last year, and the first time the average rate has started with a five (5) since the first quarter of 2011, a trend that shouldn't catch any plugged-in readers by surprise.
At the same time, the probability of the Federal Reserve raising interest rates by another two (2) full percentage points by the end of the year has jumped as well, which should translate into even higher mortgage rates, less purchasing power for buyers and downward pressure on home values.
And with the jump in rates, the share of mortgage applications for shorter-term, adjustable-rate mortgage (ARM) products has more than doubled, from 3.1 percent to 7.4 percent of total applications since the start of the year, and is approaching a 3-year high with the average rate for a 5-year ARM having jumped from 2.41 to 3.69 percent since the start of the year (at which point the average rate for a 30-year fixed was 3.11 percent).