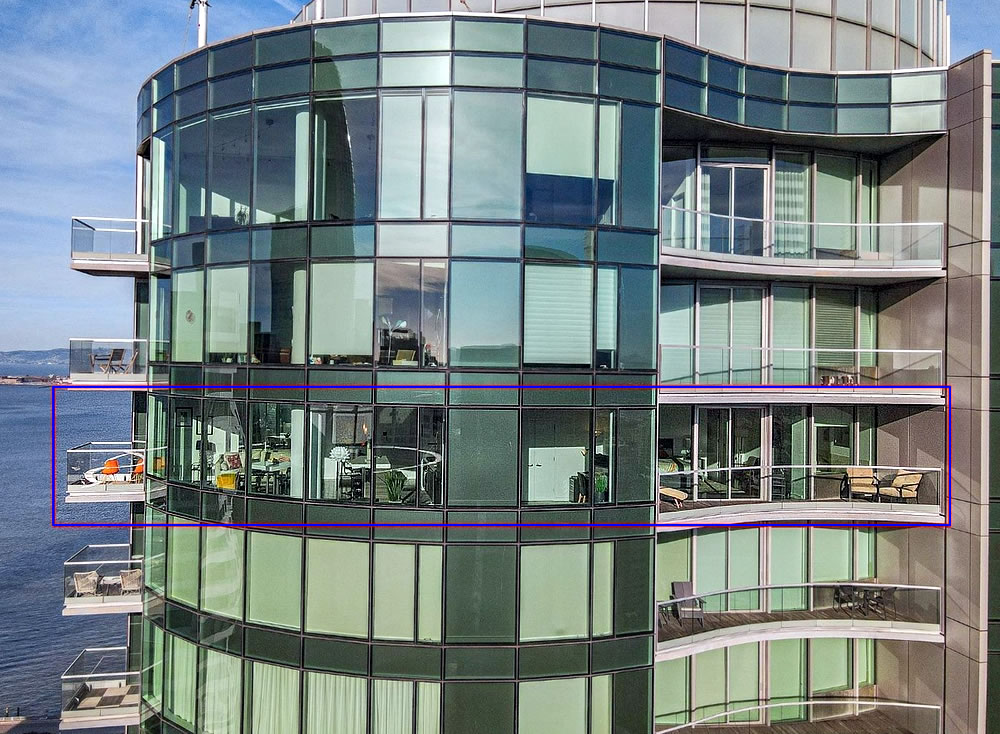 Purchased for $2.4 million in September of 2018, the two-bedroom, two-bath unit #40E near the top of the Infinity tower at 338 Spear Street, a 1,588-square-foot unit which features an open floor plan, large bedroom suite, two private decks, panoramic views and a parking spot in the building's garage with a coveted EV charger, returned to the market priced at "$1.995 million" this past February.
With an acceptable offer having failed to emerge, the "asking" price for 338 Spear Street #40E was reduced to "$1,656,353" last month. And with an acceptable offer still having yet to materilaize, and the "seller saying sell," the list price for the luxury condo has just been increased to $2.375 million, which now reflects a "transparent price" and actual expectations/ask.
If you think you know the market for luxury view condos in San Francisco, now's the time to tell.