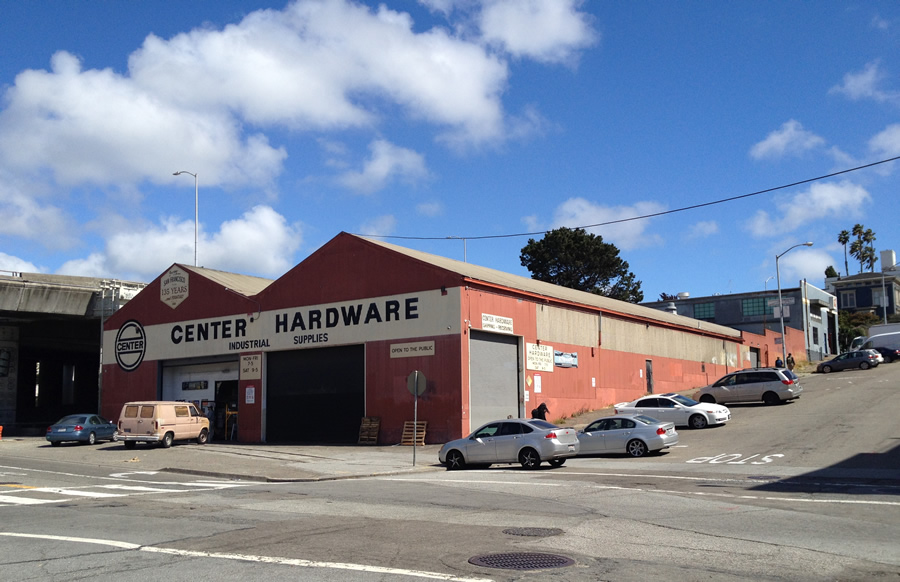 The refined plans for a modern four-story building, with 59 condos over 3,400 square feet of new Production, Distribution, and Repair (PDR) space and a basement garage for 44 cars to rise on the southeast corner of Mariposa and Pennsylvania were approved in 2017, permits were issued in 2018, and the former Center Hardware building on the site was razed. But the ground has yet to be broken for the development as entitled.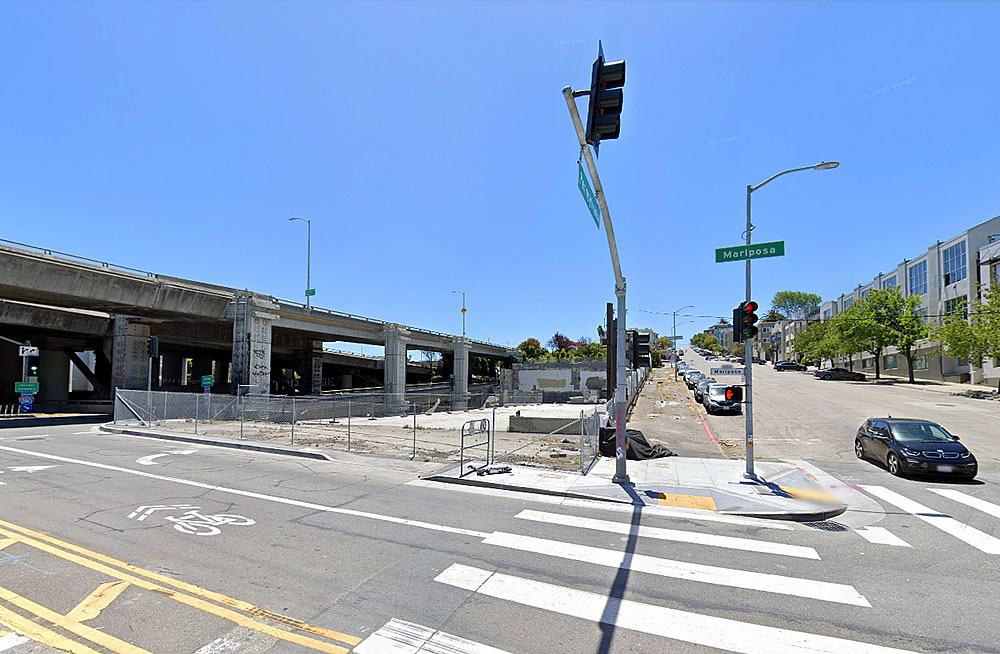 At the same time, bonus plans for a decidedly less modern, seven-story building to rise up to 74 feet in height upon the 249 Pennsylvania Avenue site have since been drawn by D-Scheme Studio, plans which would now yield a total of 92 rental units, a mix of 54 one-bedrooms, 36 twos and 2 threes, with a garage for 48 cars and no replacement PDR space, leveraging a Density Bonus for the additional height and new scheme as proposed.
And the formal application to entitle the redesigned project, in lieu of what was previously approved but never built on the Lower Potrero Hill site, has just been filed with Planning. A building permit for the bonus-sized development has been requested as well.