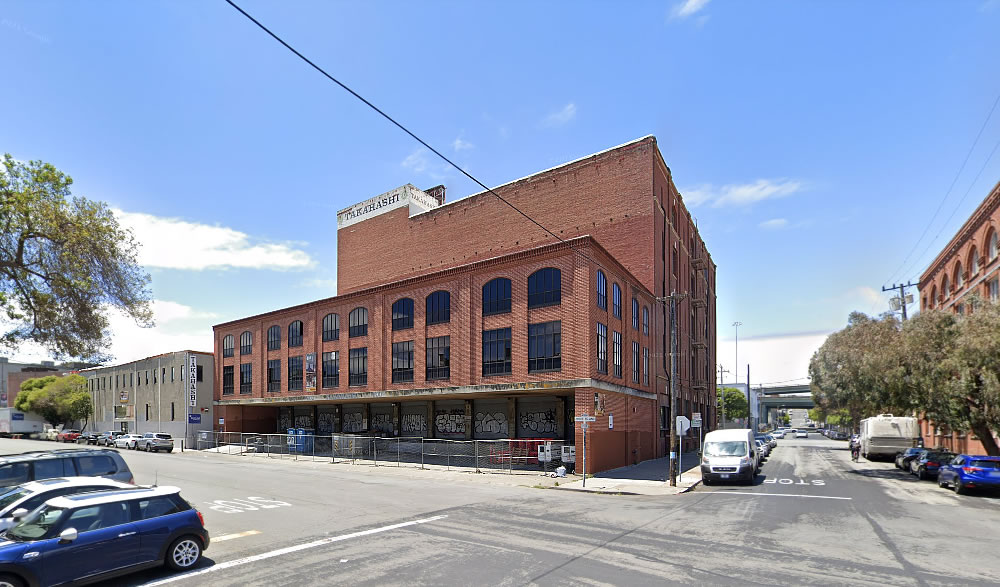 San Francisco's Historic Preservation Commission is slated to initiate a formal landmarking of the historic brick building on the southeast corner of Kansas and 15th Streets next week, a designation which could counterintuitively clear the way for the redevelopment of the 90,000-square-foot Takahashi Trading Company complex into office space.
While the complex at 200 Rhode Island is currently zoned for Production, Distribution and Repair (PDR) uses, which prohibits general office use or development, and San Francisco's Showplace Square/Potrero Hill Area Plan actively seeks to preserve the supply of PDR space within the district and city, there is an exception/loophole that allows for the conversion of landmarked buildings, as we first outlined back in 2013
And as we outlined back in September, plans for redeveloping the complex have been drawn and an application to entitle the project has been submitted to the City, assuming the landmark designation, which will need to be approved by San Francisco's Board of Supervisors, is to be secured.
Permits for the project have yet to be requested, however. We'll keep you posted and plugged-in.