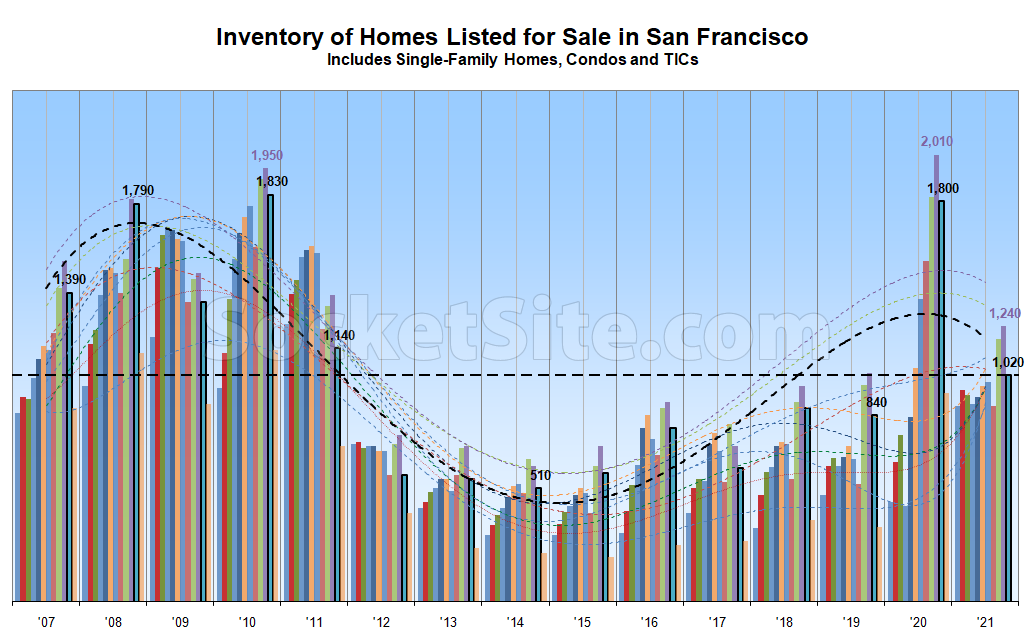 Having peaked last month, the net number of homes on the market in San Francisco has since dropped 19 percent to 1,020 and listed inventory levels are now 44 percent lower than they were at the same time last year.
That being said, inventory levels in San Francisco are still 20 percent higher than they were prior to the pandemic, 100 percent higher than they were in 2014, and higher than they were from 2011 through 2019.
Expect inventory levels to continue to drop through the end of the year, driven by unsold listings being reduced to spur a sale or withdrawn from the market and then re-listed as "new" in the spring, with 29 percent of the homes currently on the market having been reduced at least once and the average asking price per square foot, which slipped back under $1,000 per square foot two weeks ago, down 4 percent, year-over-year.