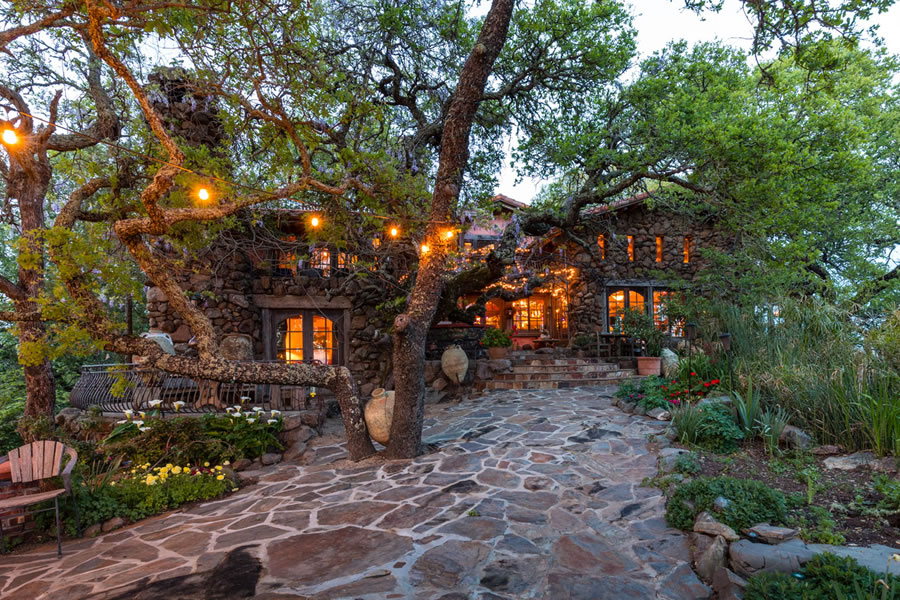 As we outlined in July of last year, the 6,000-square-foot "Villa Cucina," which sits on 40 acres of prime Napa Valley land, was built for Pat Kuleto, the famed San Francisco restaurateur, back in 1995.
The centerpiece of the rustic five-bedroom home is an oversized kitchen designed by Kuleto himself, outfitted with commercial grade appliances, an indoor grill, a pizza oven and plenty of counter space.  There's another pizza oven, bar and dining area outdoors, along with an infinity edge pool and big Napa Valley views.
And having hit the market priced at $8.499 million in May of 2018, the asking price for the property was reduced to $7.999 million that July; to $6.999 million in the fourth quarter of 2018; to $6.15 million in January of 2019; to $5.999 million in March of 2019; to $5.699 million in August of 2019; to $5.5 million in September of 2019; to $4.895 million in July of 2019; and then reduced to $3.875 million this past April, at which point it was listed anew with an official "1" day on the market, the sale of Villa Cucina (a.k.a 2460 Sage Canyon Road in Saint Helena) has just closed escrow with a contract price of $3.875 million or roughly 46 percent of its original list and expectations.
And yes, the sale was officially "at asking," and with only "146 days on the market," according to all industry stats and aggregate reports.