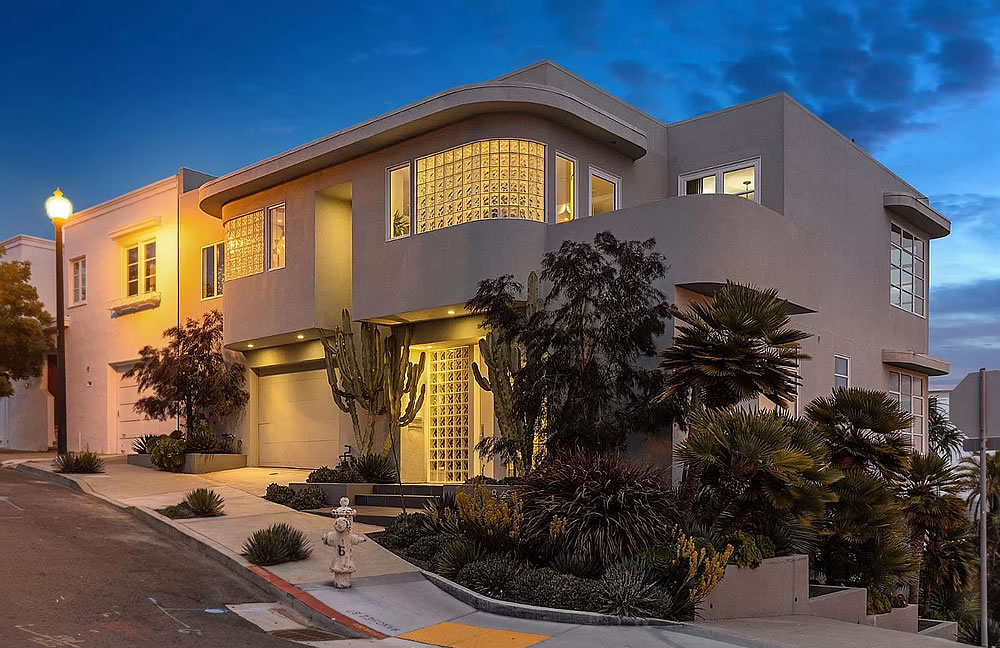 Purchased for $4.1 million in November of 2015, the "architecturally significant" Streamline Moderne home on a prominent corner lot at 849 Sanchez Street, atop "Liberty Heights," returned to the market priced at $5.195 million this past February, a sale at which would have represented total appreciation of 26.7 percent for the property over the past five years or roughly 4.6 percent per year.
Recently remodeled with high-end finishes, "emphasizing [its] open living spaces" while "creating intimate areas," the 3-bedroom, 2,925 square-foot-home features expansive corner windows, "expansive views and wonderful natural light," new custom built-ins, and a rather spectacular terrace off the kitchen and dining room, rear garden/patio, and one-car garage.
And having been reduced to $4.695 million in May, the sale of 849 Sanchez Street has just closed escrow with a contract price of $4.3 million, representing total appreciation of just 4.9 percent since the fourth quarter of 2015, not accounting for the cost/value of the recent upgrades.
The widely misunderstood, but frequently quoted, index for "San Francisco" single-family home values was up 53.3 percent over the same period of time.