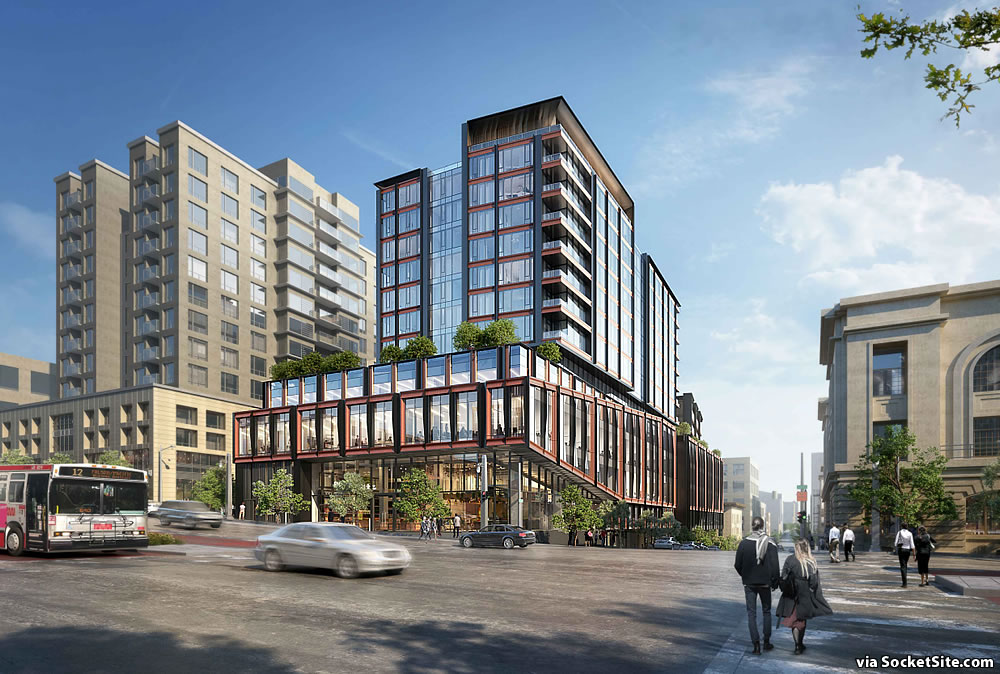 Having just cleared a key environmental hurdle which obviates the need for a detailed Environmental Impact Report to be prepared for the project, the further refined plans for a bold 13-story building designed by Woods Bagot to rise on the northeast corner of Van Ness and Post are now even closer to reality.

The development as proposed would now yield 107 condos, a mix of 59 one-bedrooms and 48 twos, over a new 107,000-square-foot medical office building, with a 4,400-square-foot restaurant space and adjacent terrace atop the buildings podium, on the 6th floor, a 275-car garage with 53 spaces for the dwelling units, and 24,500-square-feet of retail space (which isn't likely to be leased to a full-service grocery store as originally teased but could still support a smaller market as the space has been divided in two).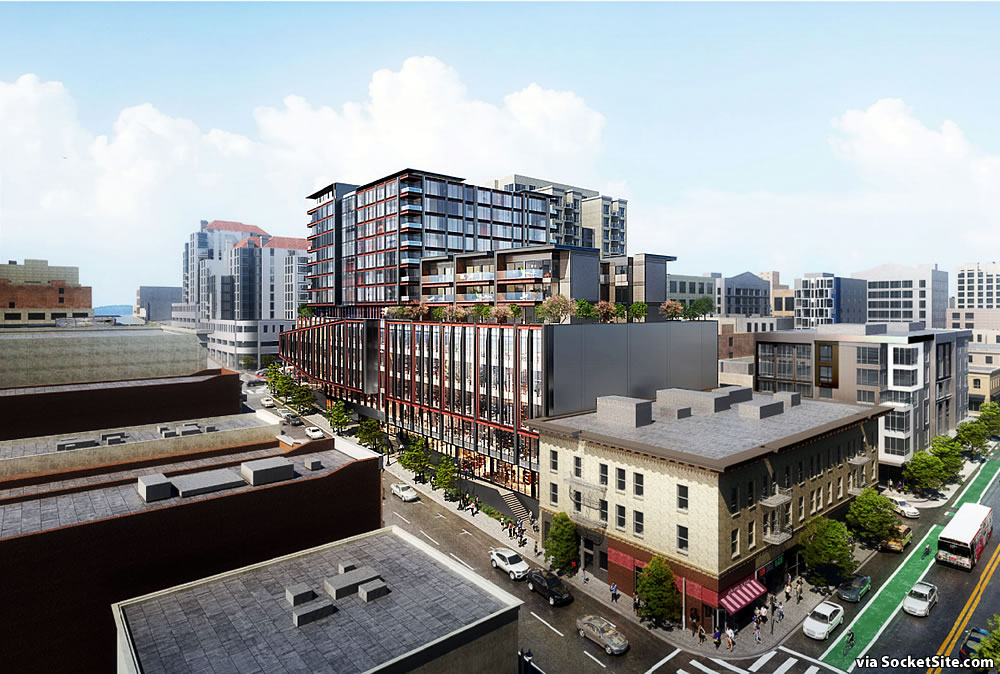 As we noted at the time, an updated application for the project had already been submitted to Planning as well. And the refined plans were slated to be approved by San Francisco's Planning Commission this past July.
Administratively continued prior to being heard by the Commission, the project is now slated to be heard and approved this week, with Planning's blessing and support from "Lower Polk Neighbors" but opposed by the Cathedral Hill Neighborhood Association which has expressed concerns related to zoning, general plan consistency and parking issues. We'll keep you posted and plugged-in.