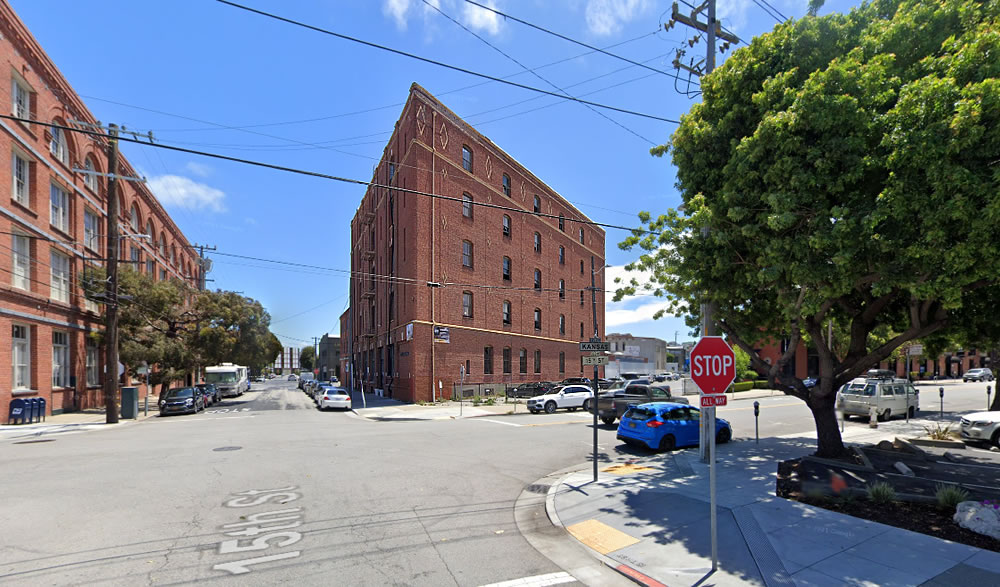 Designed by Gustave Albert (G. Albert) Lansburgh and built for H. Levi & Co. in 1912, the five-story brick warehouse building on the southeast corner of Kansas and 15th Street was constructed with trapezoidal floor plans to fit its triangular parcel that abuts a former Western Pacific Railroad right of way that still bisects the Showplace Square block.
Purchased by Henri and Tomoye Takahashi in 1965 to house the Takahashi Trading Company, which was displaced from Japantown by the "redevelopment" of the neighborhood in 1959, a two-story concrete warehouse and office building was added to the property along Rhode Island Street in 1968.
The Takahashi's added a three-story brick warehouse and office building to the complex in 1976, encasing the original building's loading dock along Rhode Island and 15th.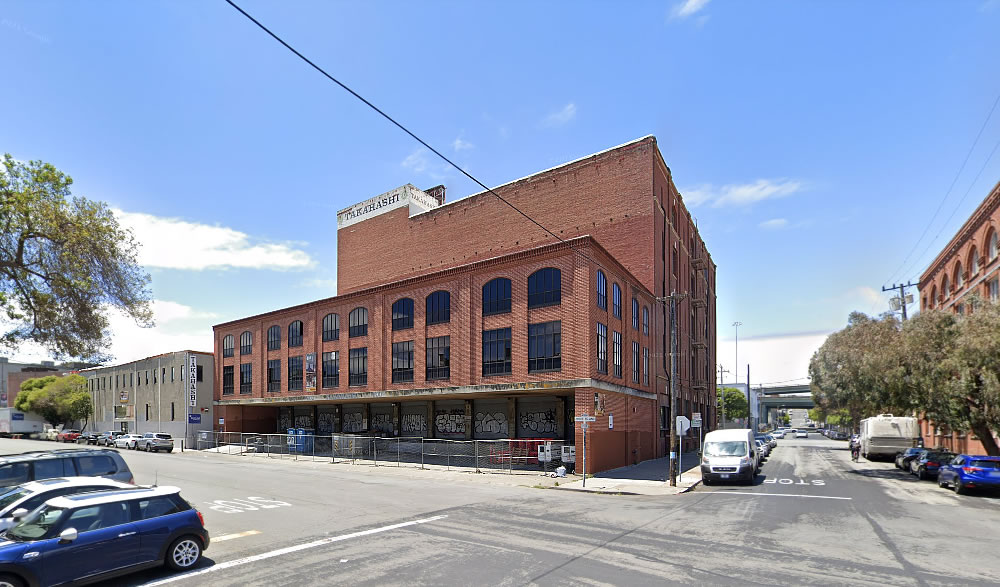 The Takahashi family sold the now vacant and roughly 90,000-square-foot complex at 200 Rhode Island, which is zoned for Production, Distribution and Repair (PDR) uses, which prohibits general office use or development, to Four Corners Properties and Westbrook Partners for $37 million in early 2019. And in a move which might seem counterintuitive to some, the new owners are seeking to have the property designated a historic landmark.
But as we first outlined back in 2013, and has since been employed, while San Francisco's Showplace Square/Potrero Hill Area Plan actively seeks to preserve the supply of PDR space within the district and city, there is an exception/loophole that allows for the conversion of landmarked buildings.
And with that in mind, the City has just received Four Corners formal application to convert the fourth and fifth floors of the historic five-story Takahashi building into office space, and redevelop the two and three story additions, primarily as office space as well, once the landmark designation is secured.