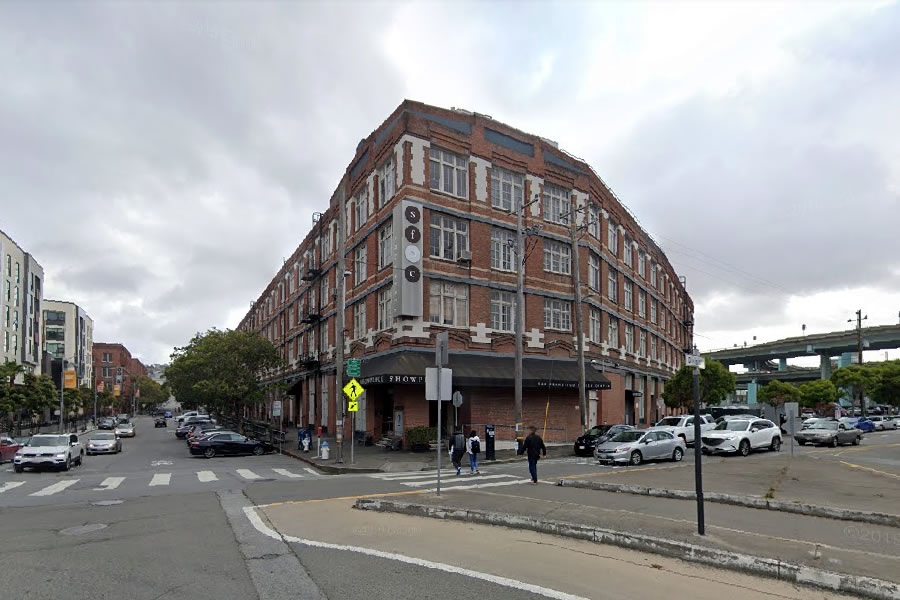 While plans to convert the (newly) landmarked San Francisco Design Center building at 2 Henry Adams into tech space and lease the building to Pinterest were thwarted back in 2014, resulting in a Planning Code amendment to limit such wholesale conversions, new plans for a partial conversion of the building have been drawn.
If approved next week, the top floor of the Design Center will be converted into 49,364 of general office space, with 15,701 square feet of renovated "PDR" space as well.
In addition, the historic building's shell is slated to be rehabilitated, along with its core. And the unpaved triangular portion of the building's parcel fronting Division Street, which is currently used for Design Center parking, is slated to become a pedestrian plaza.