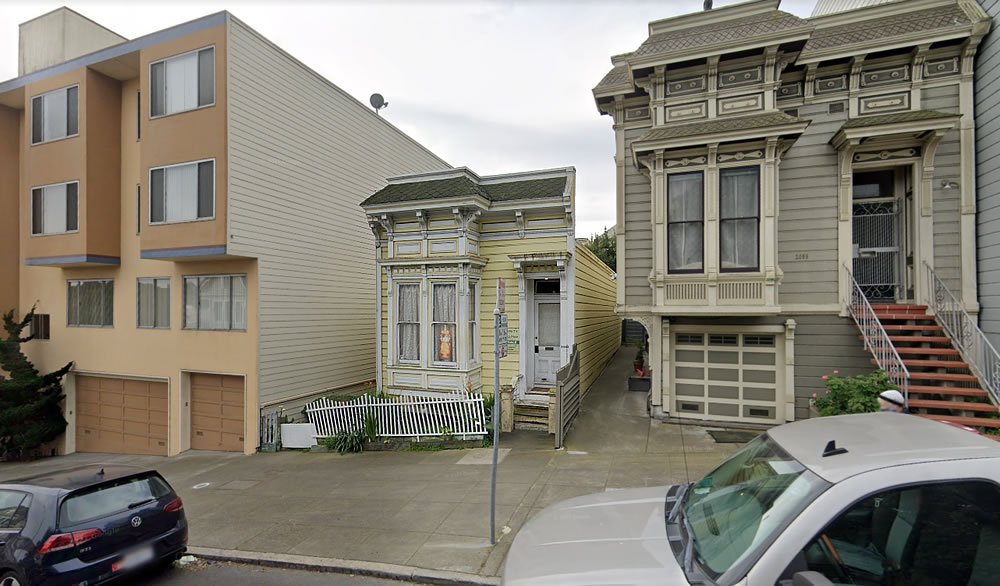 Purchased for $1.35 million this past March, plans to raze the 1,045-square-foot, single-family home which sits on a 3,436-square-foot lot at 2083 Ellis Street are in the works. And as envisioned and roughly massed below, a six-story building could rise up to 66 feet in height upon the site, with a mix of 9 two-bedroom and 2 three-bedroom condos within if the project is approved as proposed.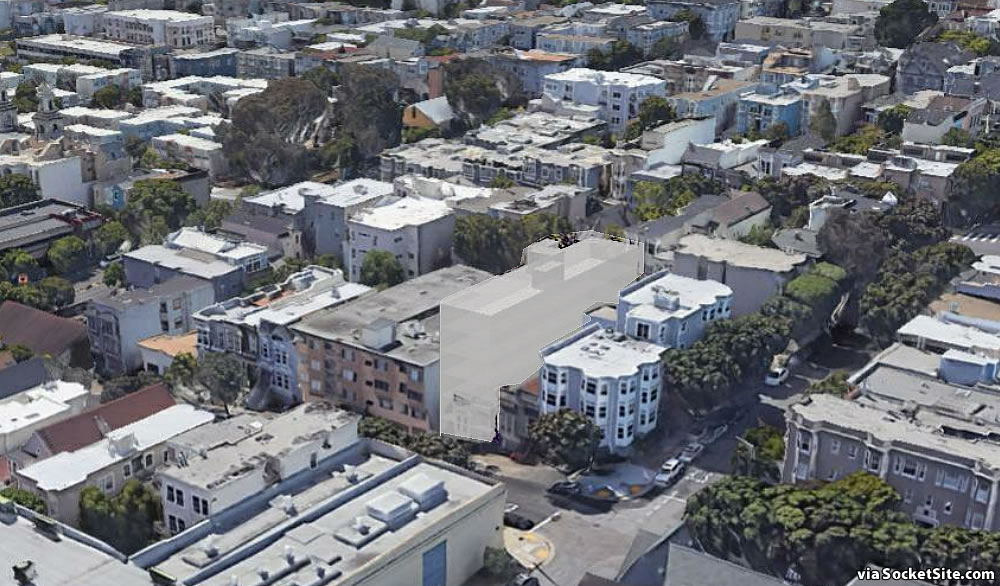 A requested Density Bonus would allow the development to rise above the site's existing 40-foot limit as zoned, which would require one of the units to be sold at a below market rate (BMR).
And while the existing home's façade is relatively well preserved, its interior is not, but that's not to say the project won't be challenged.