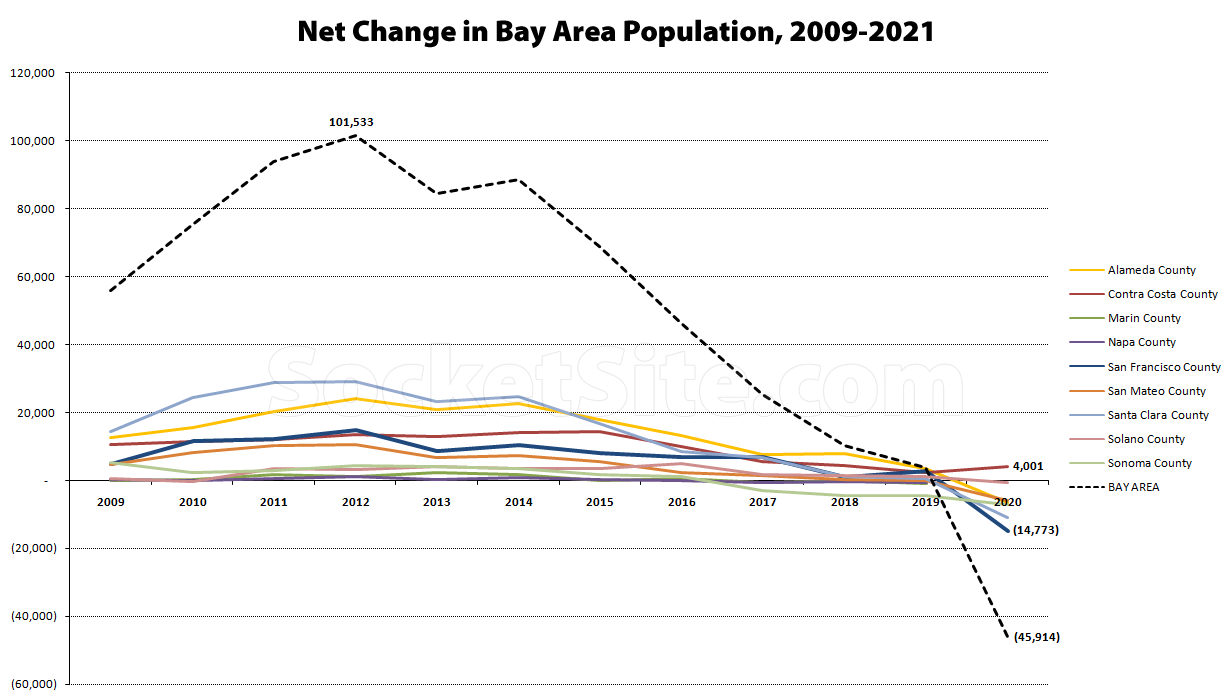 Following a trend that shouldn't catch any plugged-in reader's by surprise, the estimated population of San Francisco proper decreased by 14,773 (1.7 percent) in 2020, representing the largest decline across all of the Bay Area counties on both an absolute and percentage basis, for an estimated population of 875,010 at the end of 2020 and start of 2021.
And with Contra Costa County the only Bay Area County that recorded a gain in 2020 (up by 4,001 or 0.3 percent), the Bay Area population dropped for the first time in over a decade last year, declining by 45,914 (0.6 percent) to 7,703,016 with effectively no growth (up 0.05 percent) in 2019.
At the same time, around 20,000 new units of housing were completed across the Bay Area for a total of around 2,945,000 units overall, with around 4,000 units of housing having been delivered in San Francisco proper last year for a new total of around 408,000 units, from single-family homes to single-room occupancy (SRO) rentals, overall.