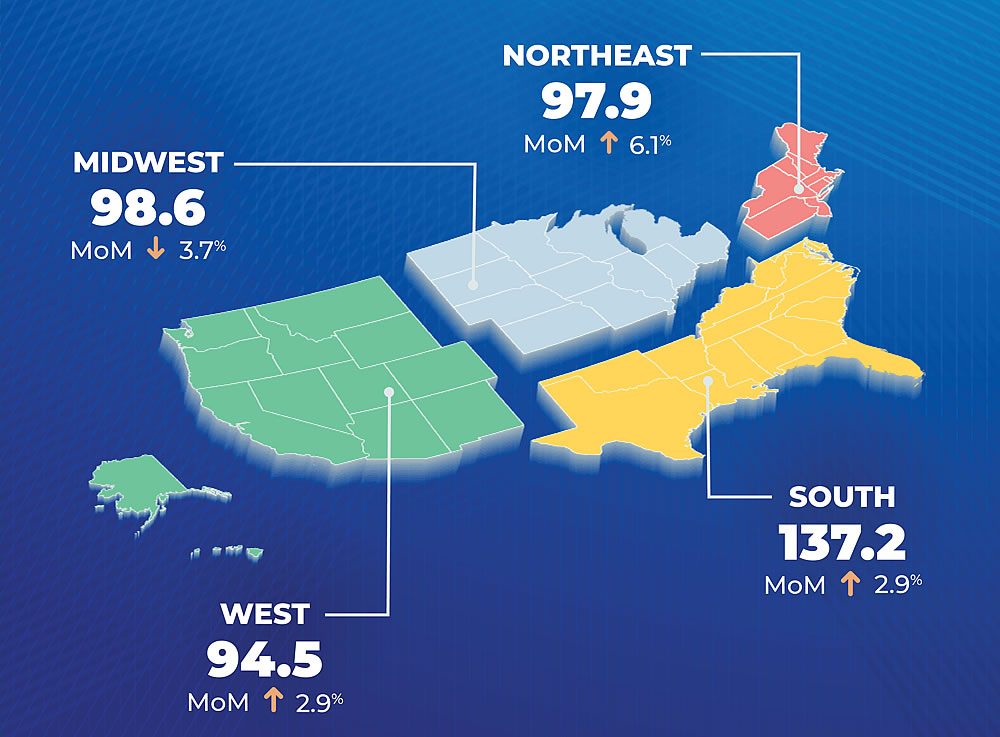 Having dropped over 10 percent in February, the National Association of Realtors Pending Home Sales Index, a seasonally adjusted index for which 100 denotes "an average level" of activity, ticked up 1.9 percent in March to 111.3, ending a six-week decline for the index which peaked at 132.8 in August of last year.
That being said, mortgage application volume across the nation has declined in four out of the past five months, which portends another drop for the index for April.
And while the pending home sales index for the west ticked up 2.9 percent in March, it now measures a below-average 94.5, which is the lowest regional mark in the nation and versus 137.2 for the south.