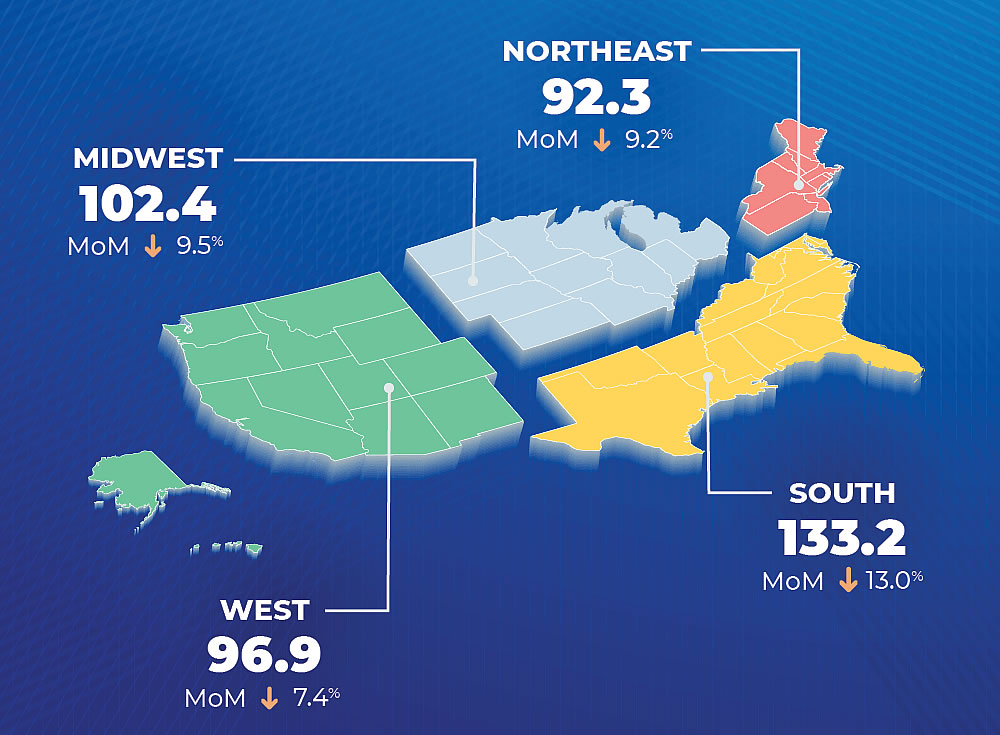 Having ticked down 2.8 percent in January, the National Association of Realtors Pending Home Sales Index, a seasonally adjusted index for which 100 denotes "an average level" of activity, dropped 10.6 percent in February to 110.3, representing the sixth consecutive month-over-month decline for the index which peaked at 132.8 in August of last year.
In addition, contract signings were down 0.5 percent on a year-over-year basis last month, representing the first year-over-year drop in eight months.
And out west, pending home sales dropped 7.4 percent in February to a below average mark of 96.9, which was still up 1.9 percent on a year-over-year basis.