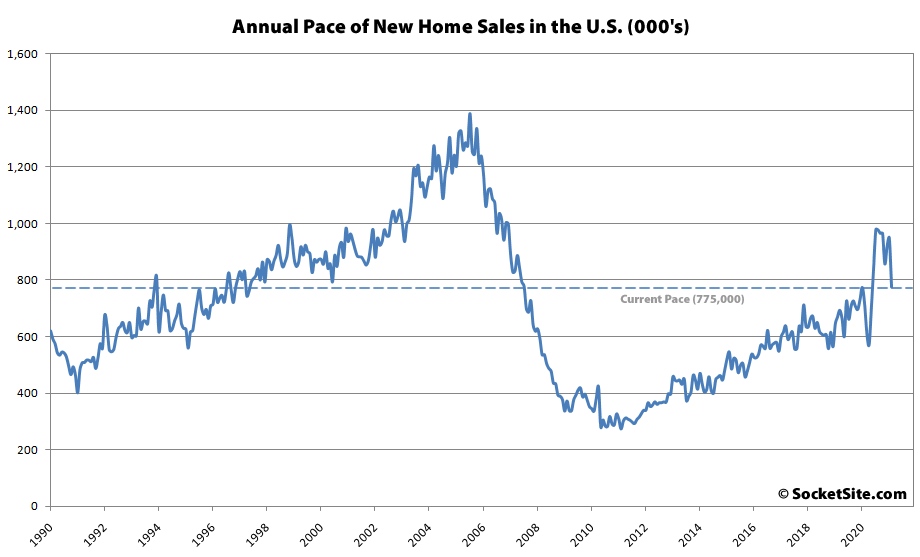 Having ticked up 3.2 percent in January, the seasonally adjusted pace of new single-family home sales in the U.S. dropped 18.2 percent last month to an annualized rate of 775,000 sales, which is nearly 21 percent below the 14-year high it registered last July/August.
That being said, the February pace was still 8.2 percent higher on a year-over-year basis but that's the smallest year-over-year gain since the pandemic driven drop last April and versus a six-month average of 29.9 percent.
At the same time, the median price of the homes which sold last month slipped 1.1 percent to $349,400 but was still 5.3 percent higher than at the same time last year, but with a higher percentage of more expensive homes having sold (as has been the case for existing-home sales as well).
And with fewer homes sold than were built, the inventory of new single-family homes for sale across the county actually ticked up 2.6 percent to 312,000, which is a 10-month high but down 4.6 percent on a year-over-year basis (which is in stark contrast to inventory levels in San Francisco).