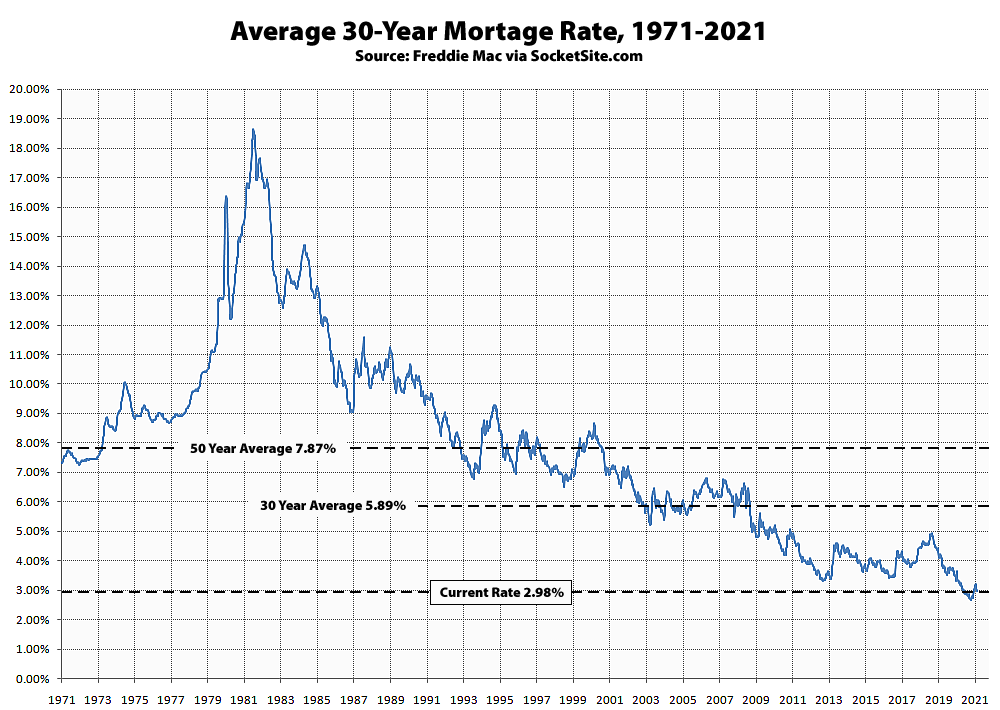 Having inched up 1 basis point over the past week to 2.98 percent, the average rate for a benchmark 30-year mortgage is hovering just under 3 percent for the second week in a row and running 25 basis points (0.25 percentage points) below its mark at the same time last year.
And with The Fed having affirmed its low-rate stance, "to support the U.S. economy in this challenging time," the benchmark rate is unlikely to jump any time soon.
That being said, the 10-year treasury yield has inched up around 4 basis points since yesterday's open. And if the trend holds, the 30-year mortgage rate is likely to inch back over 3 percent next week with mortgage application volumes in the U.S. having already slipped for the fourth time in five weeks.