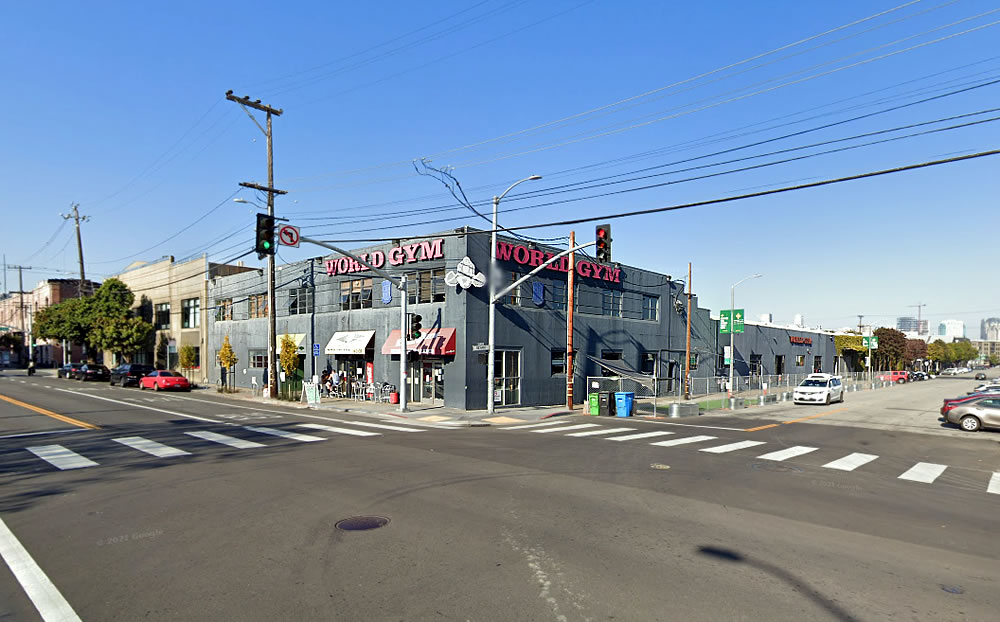 Plans to raze the 22-foot-tall World Gym and office building, which fronts De Haro from 15th to 16th Streets, in the design district at the base of Potrero Hill, have been drafted.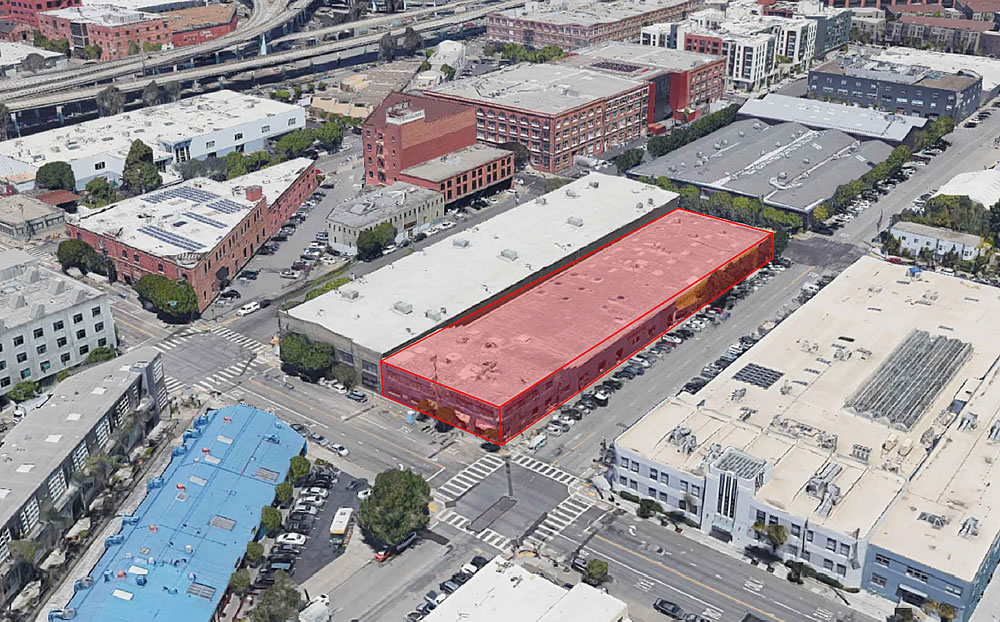 As envisioned by Aralon Properties and massed below, a 5-story laboratory building would rise up to 68 feet in height upon the Showplace Square site which is zoned for PDR (Production, Distribution and Repair) use.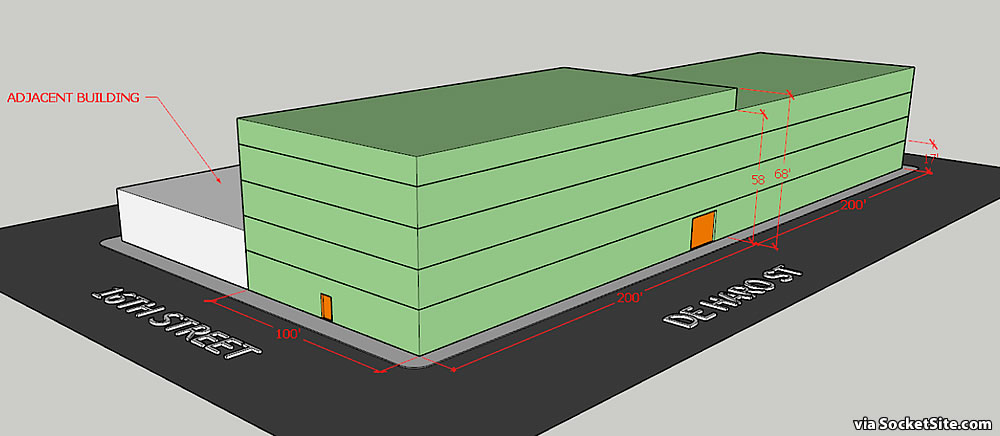 And in addition to 180,000 square feet of lab space, the development as proposed includes a basement garage for 130 cars, with a storage room for 19 bikes and a 17,800-square-foot roof deck for the building's tenants.
We'll keep you posted and plugged-in.