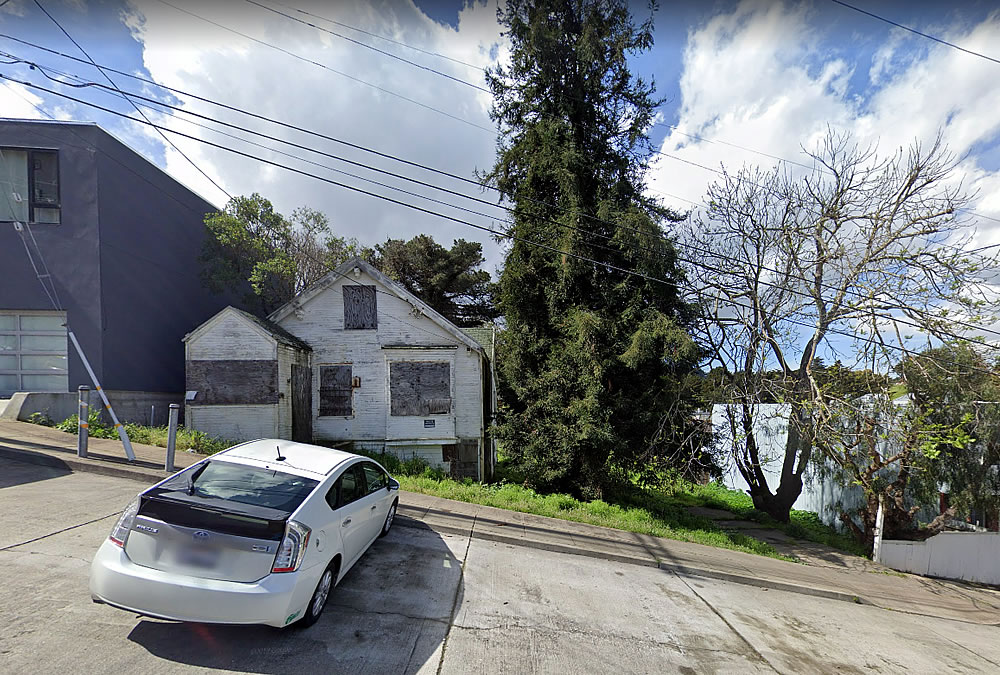 Purchased for a breathless "$1,700 per square foot," or "$1.65 million for a tear down(!)," in the third quarter of 2019, plans to raze the uninhabitable 950-square-foot Portola District home that sits on a nearly 10,000-square-foot lot at 666 Hamilton Street have been drawn.  And if approved by Planning next week, the parcel will be subdivided into three equally-sized lots and three new single-family homes designed by Mason Kirby could rise up to 32 feet in height on the site, each with a ground floor "Accessory Dwelling Unit" (ADU) as well.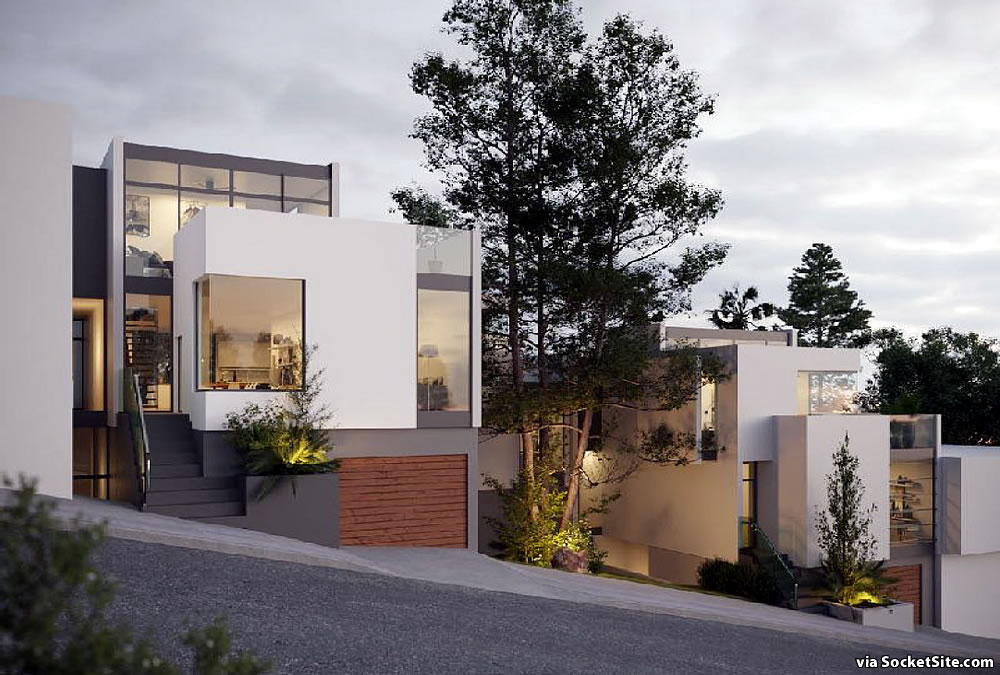 While the original plans had called for removing all the existing trees on the site, the plans have since been refined with a setback, in response to neighborhood concerns, to allow the prominent redwood tree to remain in place but rendering one building without a garage.
And as designed, the three modern homes would range in size from 1,837 to 2,158 square feet, not including the ADUs (which would range in size from 672 to 1,045 square feet).