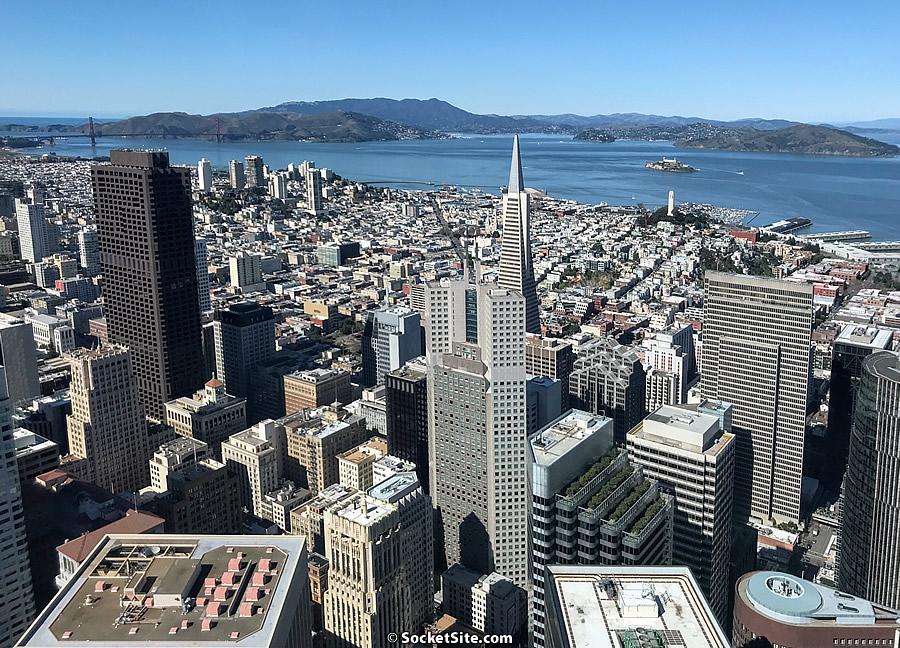 Despite some recent misreports in the media, apartment rents in San Francisco haven't started to rebound, at least not yet.
In fact, the weighted average asking rent for an apartment in the city is still holding at around $3,100 month, which is down 22 percent on a year-over-year basis and 30 percent below a 2015-era peak, with the average asking rent for a studio, which is down nearly 35 percent from peak, still under $1,900 a month and the average asking rent for a one-bedroom closing in on $2,600 a month and currently down over 28 percent from peak.
And while the average vacancy rate for larger, institutional buildings has dropped, driven by aggressive discounting and incentives to sign a new lease, the overall number of units listed for rent in San Francisco, including units in larger buildings as well as one-off rentals, is still twice as high on a year-over-year basis and has actually inched up over the past two weeks in the absolute.
Our latest analysis is based on a subset of over 100,000 listings, going back going back to 2004, that we maintain, normalize, and index on a monthly basis. We'll keep you posted and plugged-in.