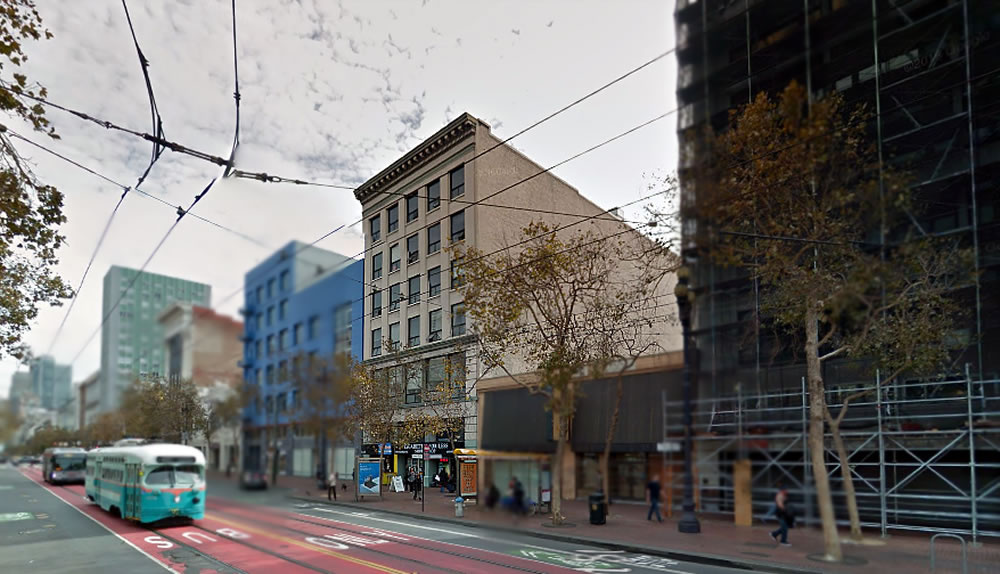 The plans to end a nearly eight-year legal and legislative battle between the (now) thirteen remaining residential tenants of the historic Sterling Building at 1049 Market Street, which was illegally converted into a warren of 83 "live-work" spaces over the years, and the building's owners, who have been trying to evict the rent-controlled tenants, who are mostly artists, since 2013, could be approved this afternoon.
As proposed, the six-story building would be vertically subdivided. The second floor of the building, which would become a standalone parcel, would be sold to The Tenderloin Housing Clinic (THC). And 15 new SRO units would be constructed on the second floor of the building, with shared bathrooms and laundry facilities on the floor but individual kitchenettes in each of the units which would range from 241 to 422 square feet apiece, not including built-in sleeping lofts.

The existing thirteen tenants in the building would be granted the first right of refusal for the new units, all of which would be permanently leased at below market rates and managed by the THC.
And the first, third, fourth, fifth and six floors of the Sterling Building would then be renovated and converted back into office space, along with 1,790 square feet of ground floor retail fronting Market Street.