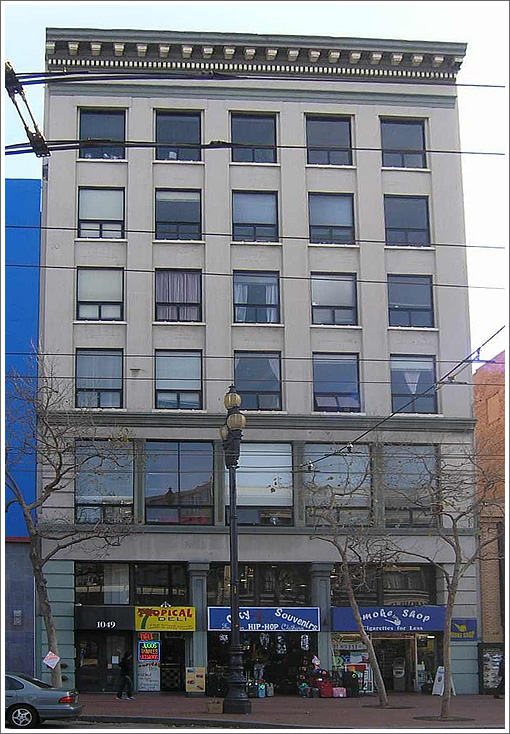 Noted by a plugged-in reader last week, San Francisco's Department of Building Inspection and the San Francisco Planning Department have just suspended the building permit for the conversion of 1049 Market Street from its current illegal residential use in order "to enable the City to obtain additional details about the building's historic and current occupancies."
On the radar of the Department of Building Inspection since at least 2007, around half the 75 units within the Mid-Market building between Sixth and Seventh Streets lack windows and are not code compliant for residential use but have been illegally rented to artists and others as "live-work" spaces for over a decade, as have the majority of other units within the building which have windows but were never legally converted from office to residential use.
"We clearly need to investigate further the recent residential occupancy of this building," said John Rahaim, Director of Planning. "Given the apparent long-term residential uses of the building, the owners may be required to undergo additional Planning Department review and public hearings, and to pay impact fees if they want to pursue the eviction of the tenants and establish an office building."
San Francisco's Building Inspection Department issued a notice to the owners of 1049 Market Street to either legalize the building or clear the building of residential tenants a few months ago, at which point eviction notices were prepared and served.
The building's former owners had filed a permit to legalize the building for residential use two years ago but never commenced the conversion and the building's new owners have decided it makes more economic sense to convert the Mid-Market building back to office use.