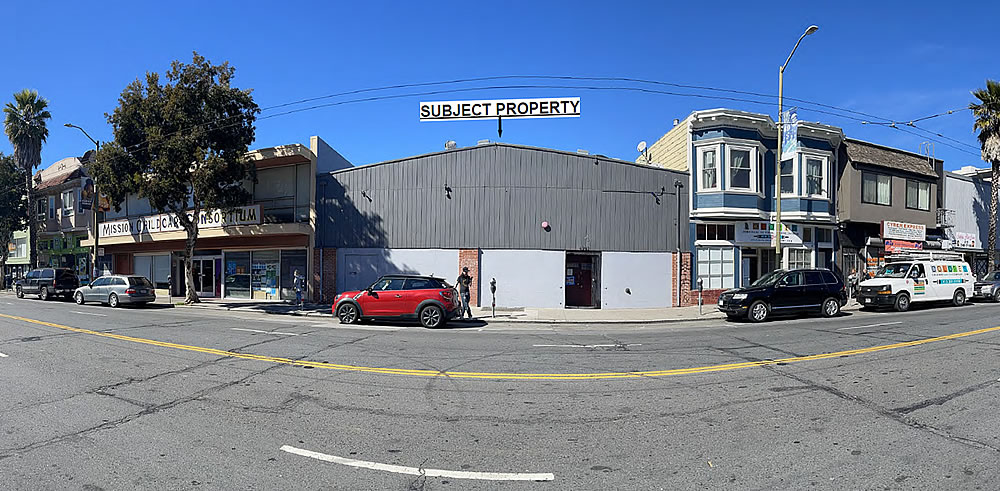 As we first revealed back in 2019, plans for a seven-story infill building to rise up to 74 feet and six inches in height upon the shuttered Club Tapatio site at 4742 Mission Street were in the works and Planning was encouraging the project team to add another floor to the Excelsior District development as envisioned.
But as we outlined at the time, buildings with occupied floors that are 75 feet or higher are required to meet more stringent, and costly, high-rise building code requirements.
And with that in mind, while an eighth floor has been added to the building, and the density of the proposed development has been increased to yield 46 dwelling units, versus 36 as originally proposed, the height of the proposed building remains at 74-feet and six inches, as newly rendered below.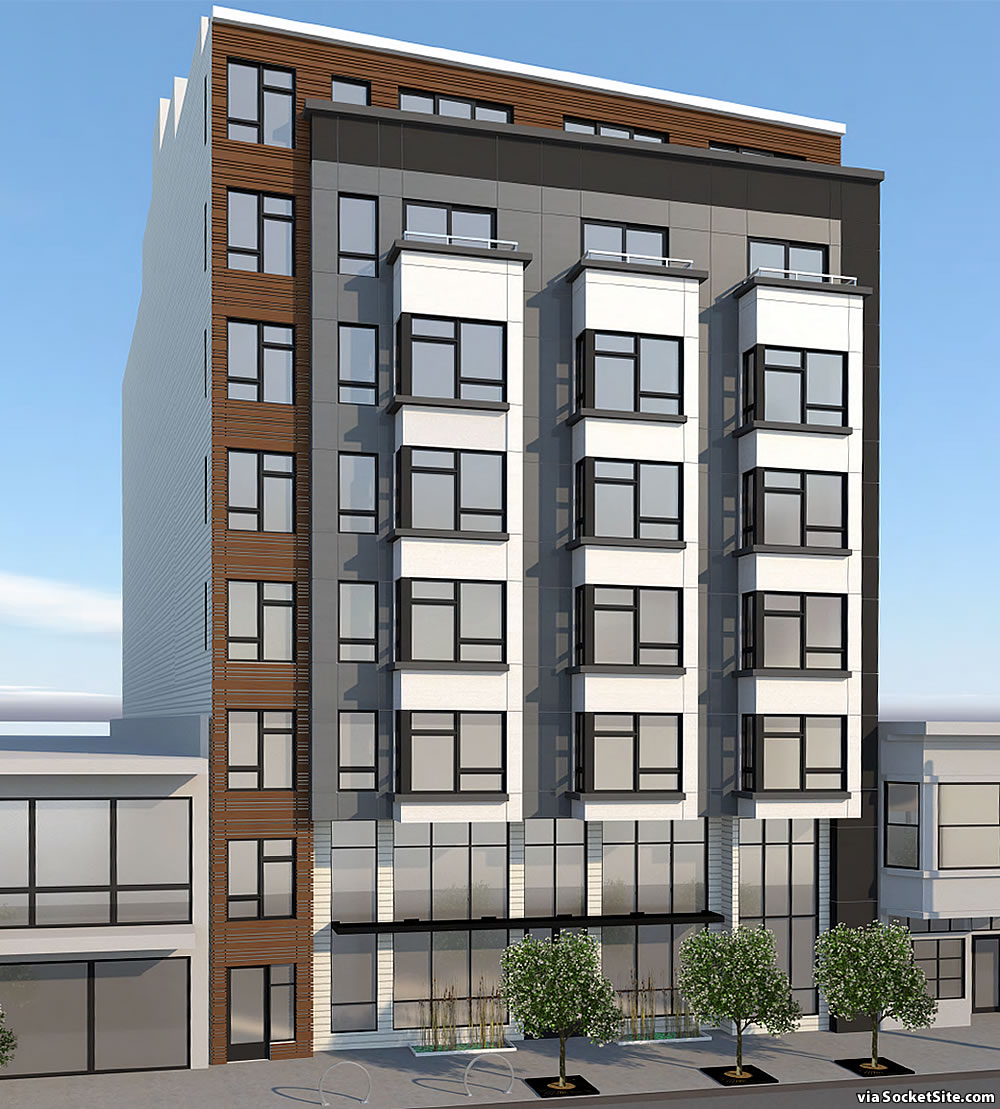 A basement garage for 7 cars and 46 bikes would be accessed by way of an easement to Leo Street.
And as the project "will maximize the use of two underutlized lots" and "increase the City's housing stock by providing a total of 46 new dwelling units, twelve of which will be designated as on-site affordable dwelling units," San Francisco's Planning Department is now recommending that the project be approved next week.
We'll keep you posted and plugged-in.