Having been shuttered back in 2016, the sale of the Club Tapatio building at 4742 Mission Street, which once housed the Rock Garden and Club New Yorker as well, and was actually built to serve as a bocce ball facility back 1938, closed escrow last month.
Plans to raze the longstanding club to make way for a seven-story residential building to rise up to 75 feet in height on the Excelsior District site have since been drafted.
And as envisioned by SIA Consulting, the proposed development would yield 36 residential units, a mix of studios, two-bedrooms and threes, over 6,000 square feet of commercial space and a basement garage for 7 cars, leveraging San Francisco's HOME-SF program to build over the existing 65-foot height limit for the site.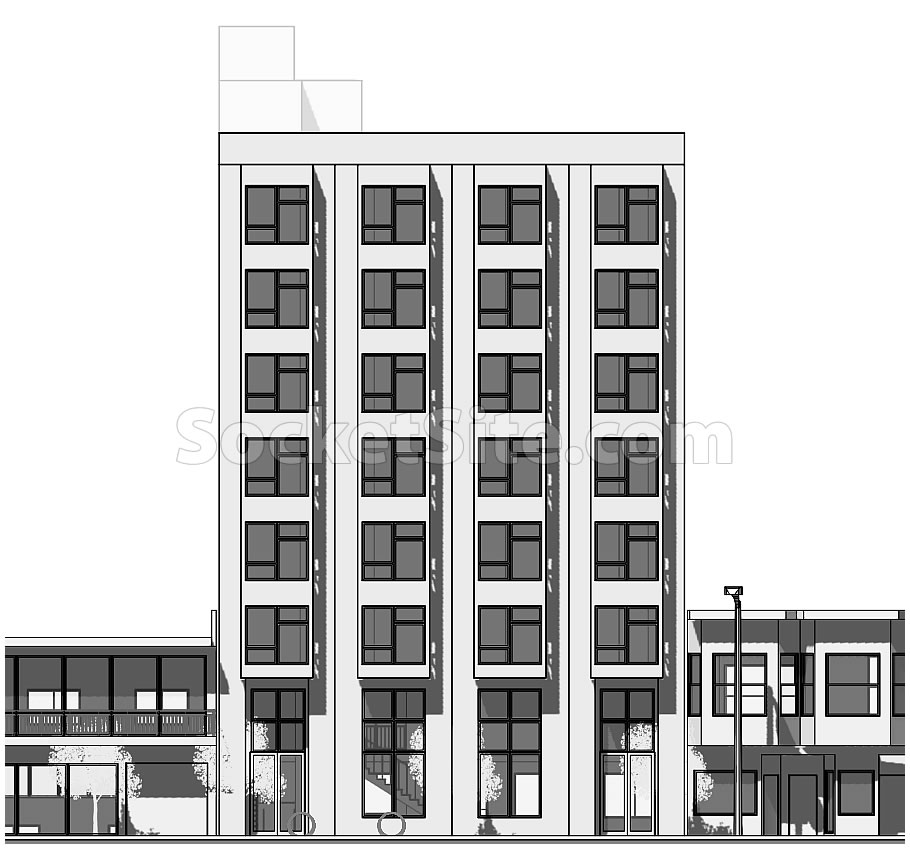 We'll keep you posted and plugged-in.