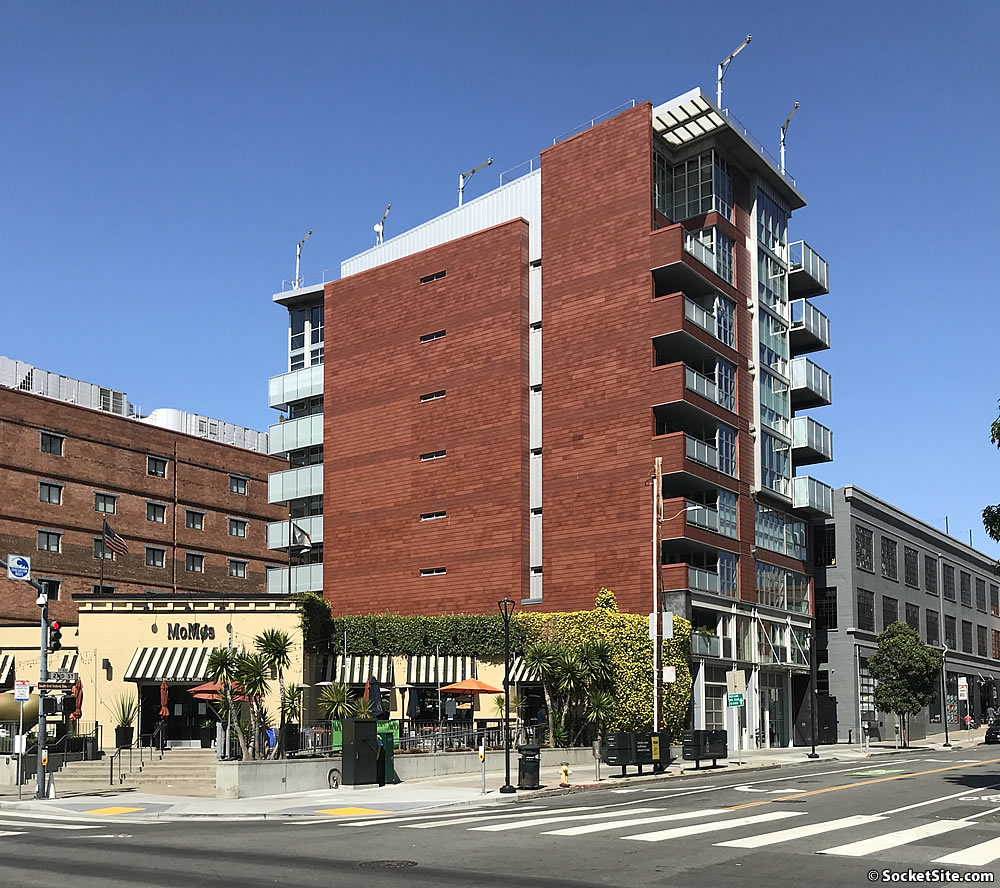 Purchased for $2.75 million in November of 2015, the two-story unit #801 atop the boutique Gold Certified building at 750 2nd Street returned to the market priced at $2.995 million in May of 2019, a sale at which would have represented net appreciation of 8.9 percent or roughly 2.4 percent per year.
The 1,930-square-foot, two-bedroom, two-bath unit is outfitted with modern finishes and high-end fixtures, walls of windows and a double height living room, multiple private balconies and a deeded parking space in the building's garage.
And having been relisted for $2.438 million this past August and then reduced to $2.198 million in late October, the resale of 750 2nd Street #801 has just closed escrow with a contract price of $2.16 million, representing a net 21.5 percent drop in value for the luxury condo since the fourth quarter of 2015 on an apples-to-apples versus "median price" basis.
At the same time, the Bay Area index for condo values is up 15.7 percent.