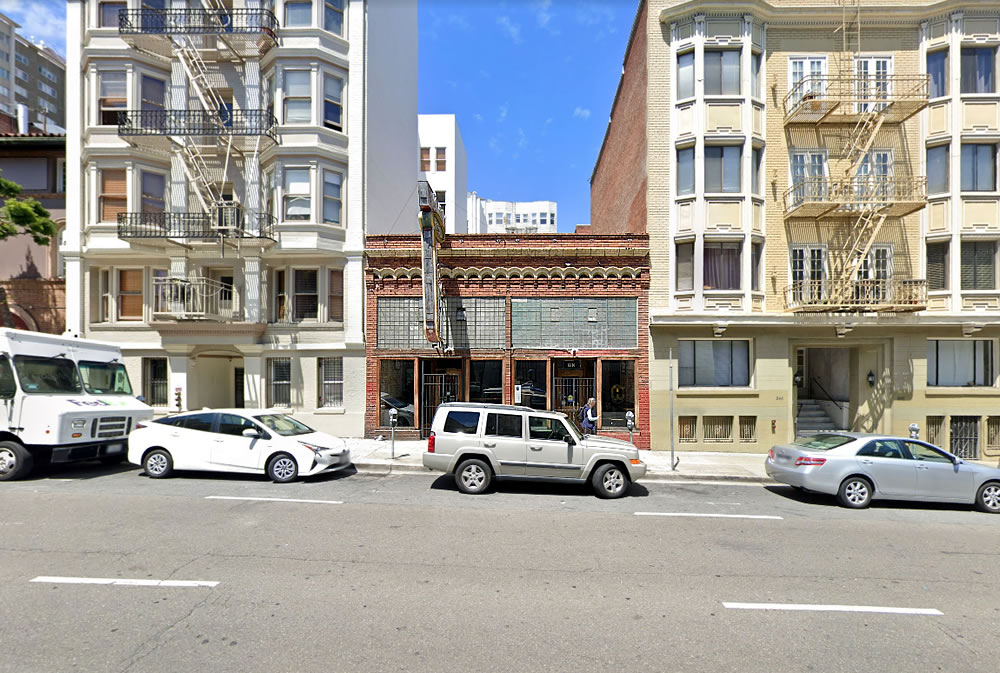 Having faced some pushback from Planning as originally envisioned, the plans for a five floor addition atop the historic Key Klub building at 850 Bush Street, which is located within the Lower Nob Hill National Register Historic District and currently home to Hopwater Distribution, have been redesigned and formally proposed.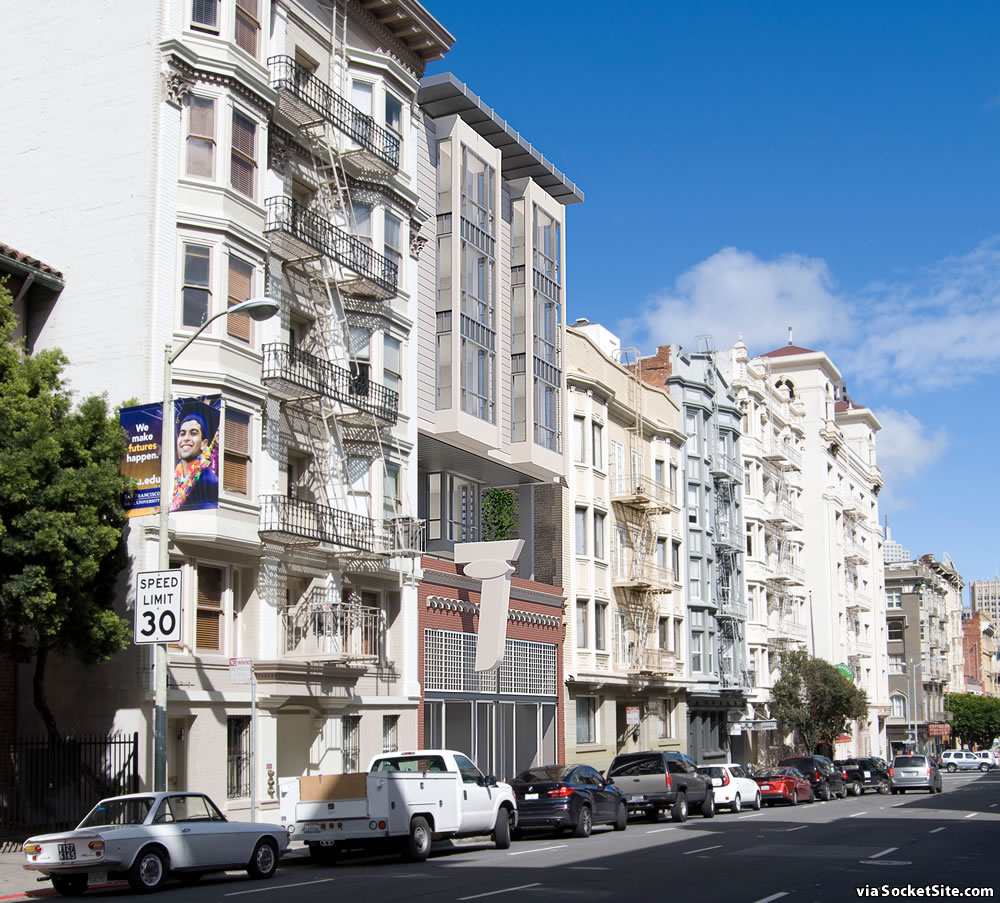 The proposed addition would rise up to 65 feet in height and yield 21 residential units, 12 of which would be two-bedrooms, over a new ground floor restaurant/retail space, with a storage room for 21 bikes, a rooftop terrace for residents, and a notched 10-foot setback in the building's façade at the new third and fourth floors.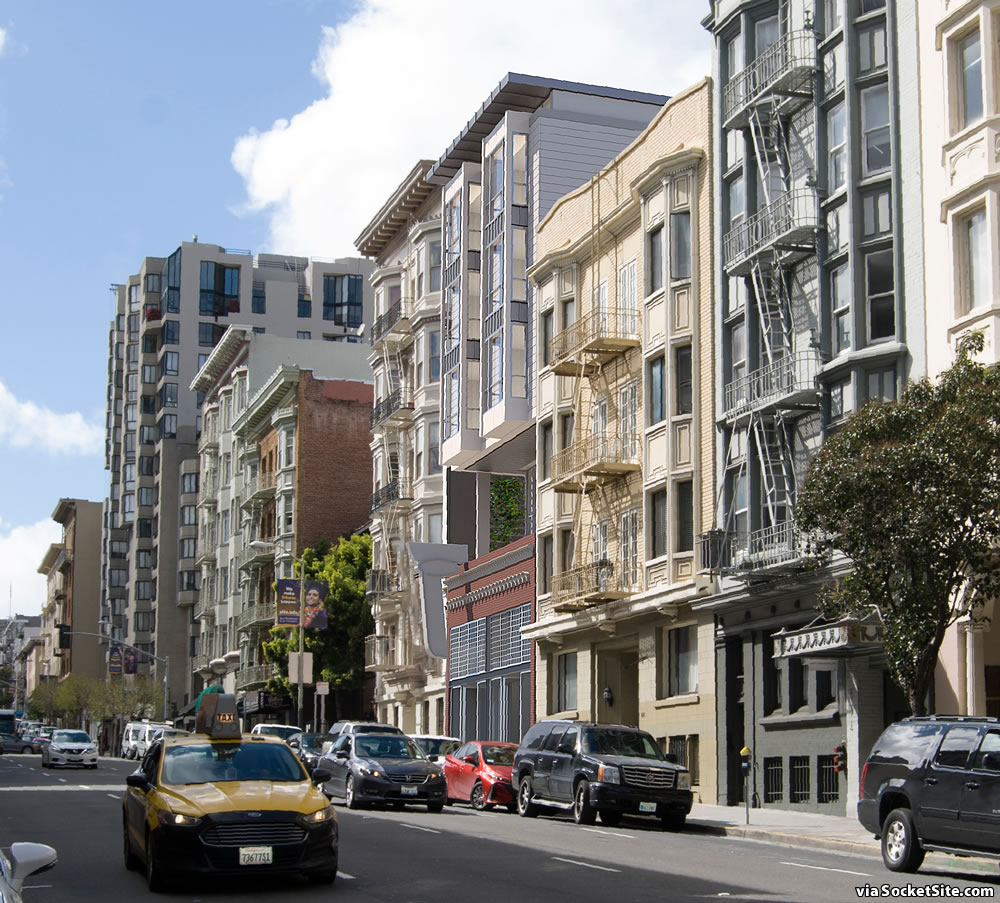 Keep in mind that it was the lack of a substantial setback and compatibility with the Historic District to which Planning had originally objected, having gone as far as to raise the specter of requesting "a setback of up to 35′ from the front property line."
We'll keep you posted and plugged-in.