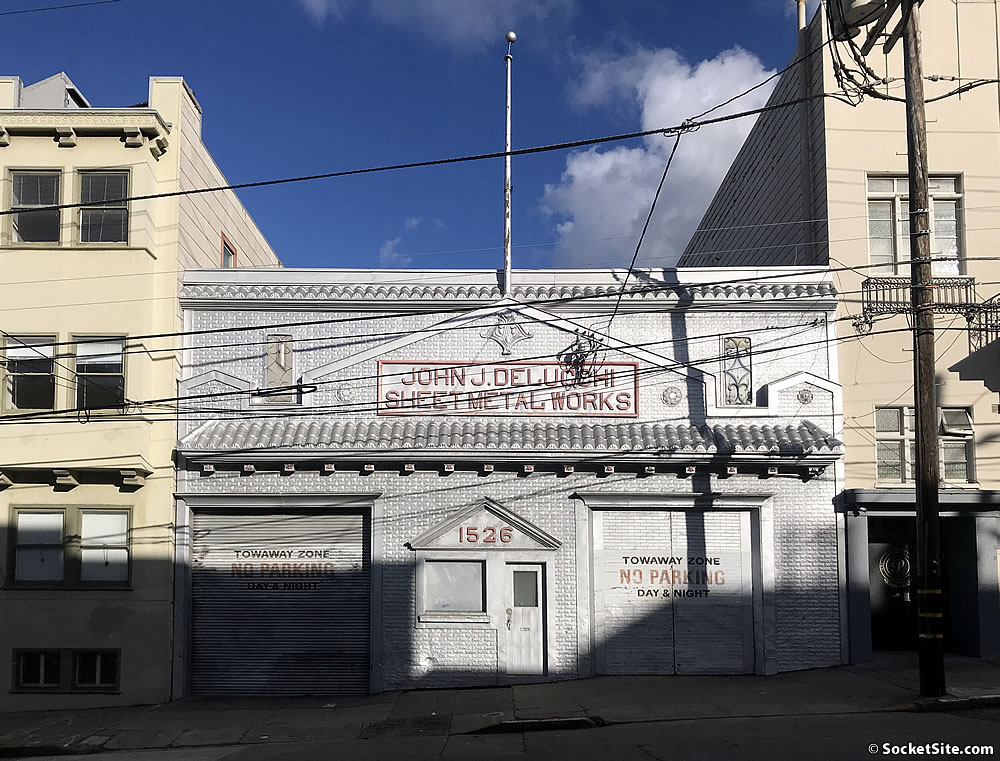 While plans to convert 4,000 square feet of the 10,000-square-foot Delucchi Sheet Metal Works building at 1526 Powell Street were drawn and approved back in 2016, the conversion of the historic building, which was designed to incorporate the building's existing industrial fixtures and equipment for an authentic industrial aesthetic and dining experience, versus the "generic and heavily engineered rustic aesthetics as seen everywhere else in today's restaurant scene," failed to materialize.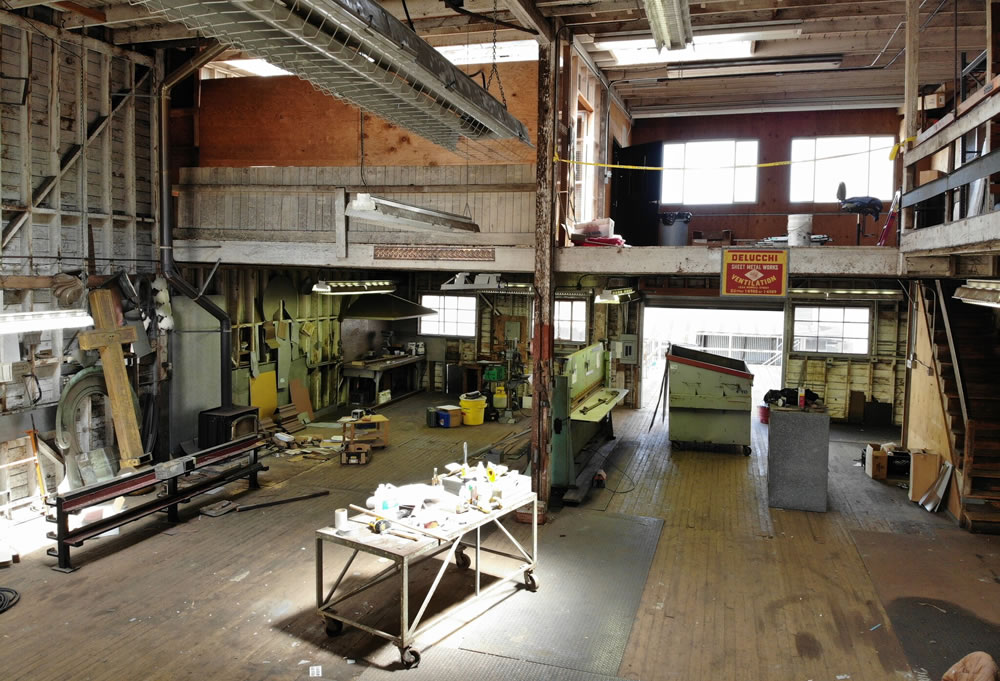 And while the building's owner, who was the owner-operator of the since shuttered Café Delucchi at 500 Columbus Avenue, had no intention of selling the sheet metal shop which he inherited back in 1986, it's now on the market with a $3.5 million price tag and a 5,257 square foot lot that's zoned for development up to 40 feet in height.
We'll keep you posted and plugged-in.