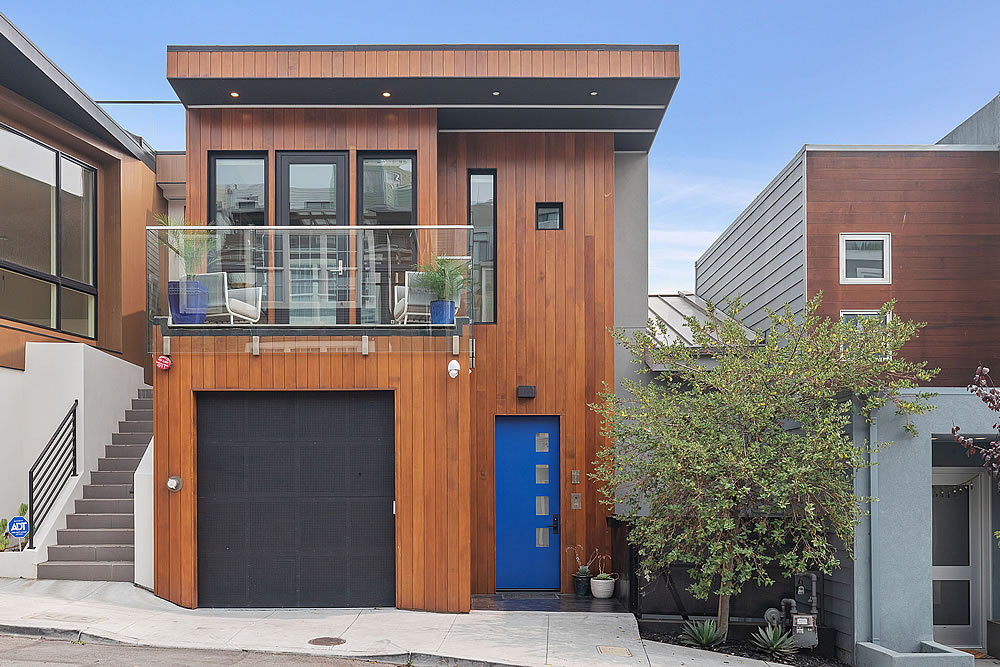 Finished in 2017, the "Magnificently Modern" Bernal Heights home at 175 Brewster Street was purchased for $2.2 million that November and returned to the market priced at $2.395 million four months ago, a sale at which would have represented net appreciation of just 8.9 percent since the fourth quarter of 2017.
The 2,356-square-foot, four-level home is outfitted with an elevator between its floors and features "nicely separated zones for residents to work/school from home with privacy," with an open main level, a family room on the floor below, three bedroom suites (one of which opens to an oversized patio and rear yard), a stacked garage for two cars and "pano[ramic] views from every level."
Reduced to $2.295 million in early October, the home was then re-listed anew in November as a "Luxury Live Auction," with "bidding to start from $ 1,700,000" (which was the new list price on the MLS).
And the sale of 175 Brewster has now closed escrow with a contract price of $2.15 million, which is officially "$450,000" over asking (!) according to all industry stats and aggregate reports but $50,000 (2.3 percent) below its 2017 value on an apples-to-apples basis.
At the same time, the Bay Area index for single-family home values is up 14.9 percent over the same period of time and the "median sale price" is up as well.